This little puppy had so many bad days until this kind man came for his help.
It's heartbreaking story turned into a happy ending thanks to this man. Goran Marinkovic still cares for the creatures who are alone and stray. One day he was wandering the roads in Serbia, in search of those animals in need. He found this puppy who was starving and was in a shoe used as a shelter. That sight left him heartbroken. He was even surrounded by trash.
Goran noticed that there are no other dogs with him and the creature was abandoned there. So he rescued the puppy and changed his life forever.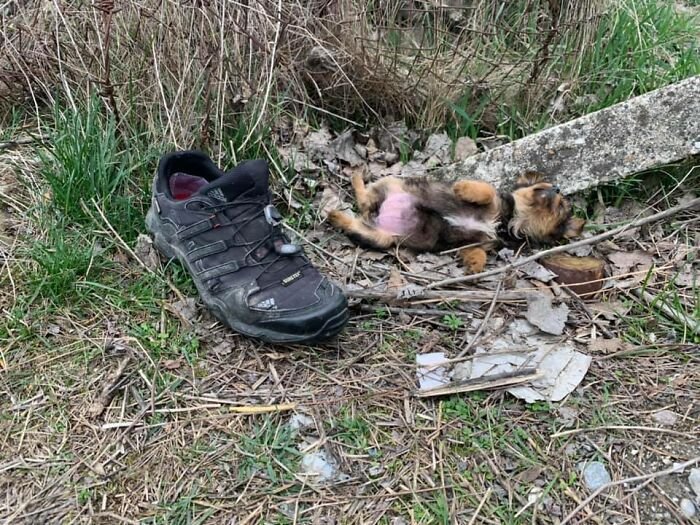 He says that he loves every animal equally. He even cares about them so much.
He initially fed the puppy who was starving and its condition looked pretty worse. He took him to the vet and after receiving medical treatment he became the forever member in Goran's house.
He named the puppy Smesten. He gave him not only food but love care and comfort too. Now Smesten looks so different and he is living a happy and healthy life with his human!