No matter how much you try to ignore, Down Syndrome is something common in the society. No matter how people prejudice them, they are humans as another human beings. To simplify the matter, it's just that these people have extra copy of one of the chromosomes, which negatively affects the brain and body development. 
Children with Down Syndrome are called 'sunny' because they carry so much happiness with them. Have you ever been with a person with Down Syndrome? If you have, you might know how happy and cheerful they are. Unlike another human being, their feelings and intentions are pure and, trust me, we have a lot to learn from them.
Yet, sometimes we can't change the way a person thinks. 
A Russian single father decided to raise their baby with Down Syndrome when the mother decided to take no part in the responsibility.
Evgeny Anisimov, a 33-year old father was certain that he wanted to take care of the baby though he is different from 'normal'. So he decided to raise his son Misha alone, while his wife leaves the family. 
The happiness of being a father even after the doctor said "I fear that your baby has Down Syndrome"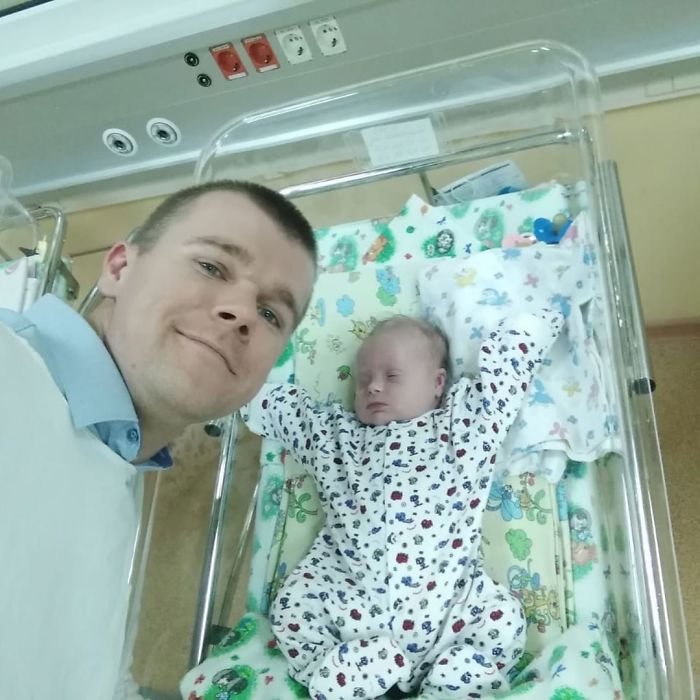 "I didn't know what to do when I learned of the hypothesis that my son had Down Syndrome. I thought my task now was to turn off emotions, ignite thoughts, support my wife because I believed it would be more difficult for her. The results of the analysis we were promised in a few days, and until then, I decided not to say anything to her," Evgeny explained.
"I remember that upon learning that my son has Down Syndrome, I left the hospital and cried, but not for long. Later, I was a little embarrassed by these tears. In my life, after all, nothing had changed, in general. I was still with two arms, with two legs, my professional knowledge had gone nowhere. My determination, activity, curiosity, and so on—everything was with me. Everything happened as I planned, my son was born. But the child is special, his life and future destiny are already very significant. And I'm roaring here!
This is some kind of selfishness! Is it not fair? No, it is my responsibility. You did not have an amniocentesis—it is clear that the probability was low, but still. You wanted a child, so you took responsibility for it. After all, there are many options: autism, cerebral palsy, genetic mutations… And Down Syndrome is not the worst, as I learned later."
Evgeny started to search about Down Syndrome on the same night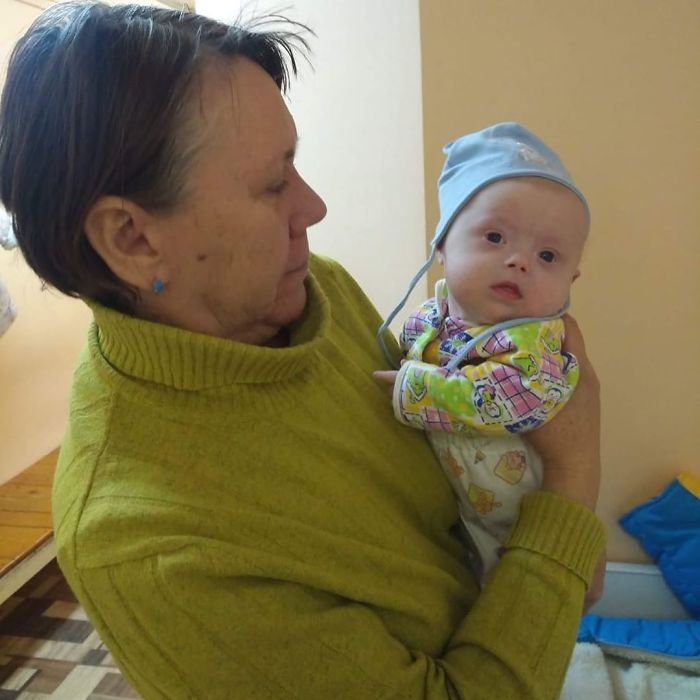 Image credits: evgen_tyz
Image credits: evgen_tyz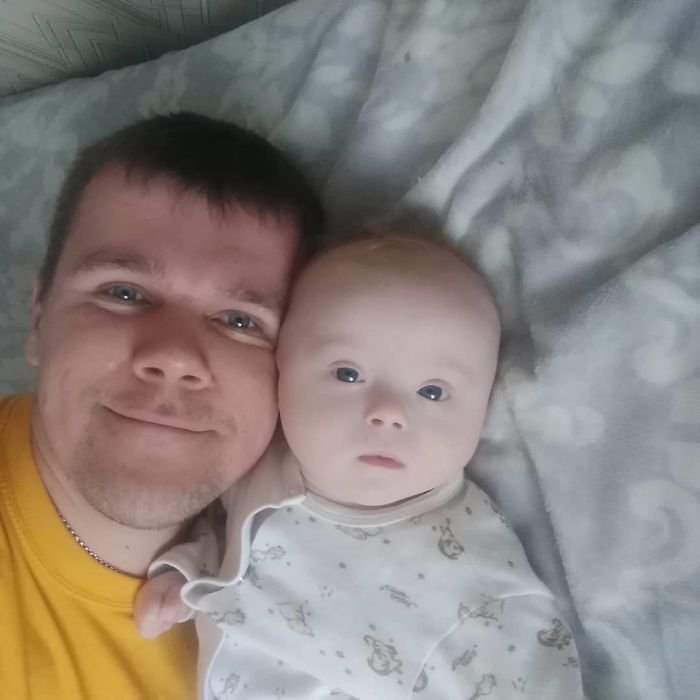 "I started looking for information about the syndrome that same night when I returned home. I knew nothing about my son's diagnosis. I only remembered a terrible photo from a Soviet biology textbook. I went online and researched. I learned about Evelina Bledans and her Semyon, who was born in the same maternity ward as Mishka. I learned that in Europe, people with Down Syndrome are well-socialized, can live and work independently. But the decision I had already made was not influenced by that."
Though the wife wasn't ready for the responsibility, the father stayed behind to be with their son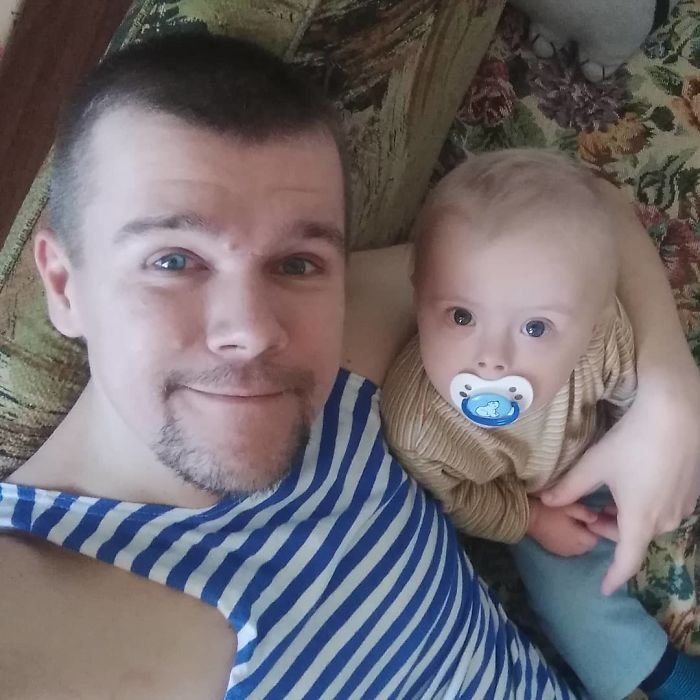 "When I made the decision, I had not yet thought about the likelihood of an optimistic scenario. I thought: well, he's going to enjoy the sunrise, I'm going to take him out to barbecue, he's going to live his life. Yes, maybe he seems unhappy to someone, but he will have his own life. At no time did I think of leaving my son in an orphanage, that would be inhumane.
Image credits: evgen_tyz
Evgeny and his wife was separated soon and he started his life with the 'sunny' baby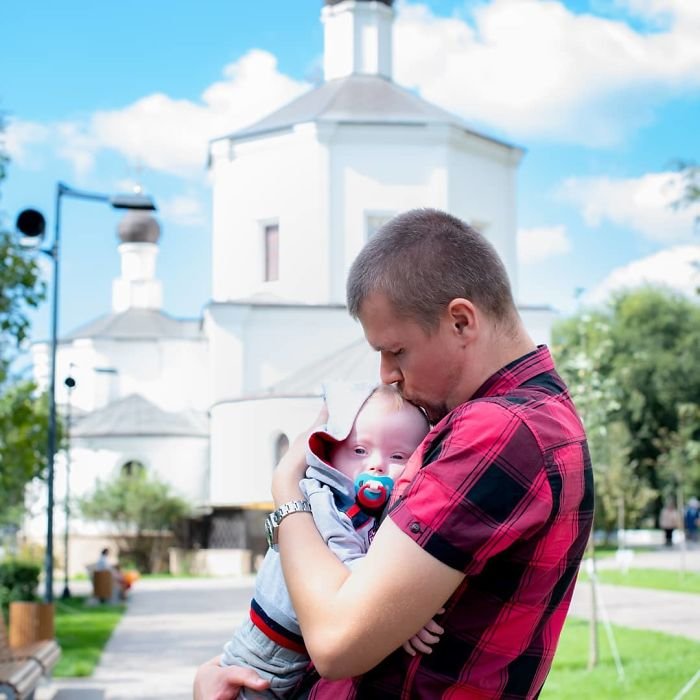 "My wife and I had always had a good and trusting relationship. There were different periods, difficulties, lack of money, separation. I am a kind type, I'm used to giving in to everything, adjusting. Friends even ironically called me 'dominated.' But in this case, I was even ready for a conflict, I tried to convince her that we could overcome this situation. And the conflict separated us. Now I understand that she was just scared at the time, she started to act according to the wrong scenario, and by then, the rubicon was already crossed and it was too late to retreat from the scenario."
Being both mother and father is a blessing
"When a child is born, he asks the outside world: 'Am I needed here or not?' And I answer with certainty: 'Son, you are needed!' Being with him, even alone, is a normal act for a normal man. I emphasize—I am a normal man, not some kind of hero."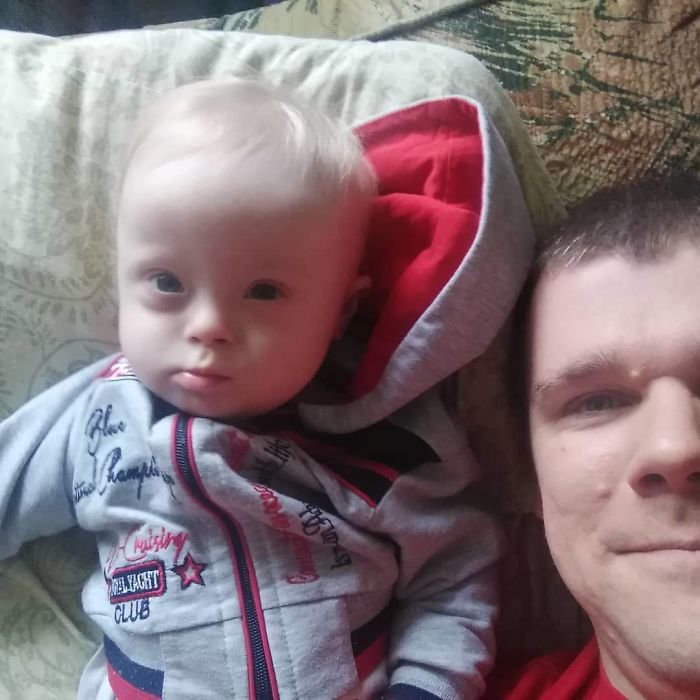 "This has changed my life. I had a good job in Moscow and this was a big turning point in my career, but I couldn't leave my son. He needed love and warmth. I am an ordinary worker now, but I have a normal salary in my city. I lost my wife, but I am happy with the changes. My son is a very good and open kid like every other kid of his age, he loves me and it shows."
Image credits: evgen_tyz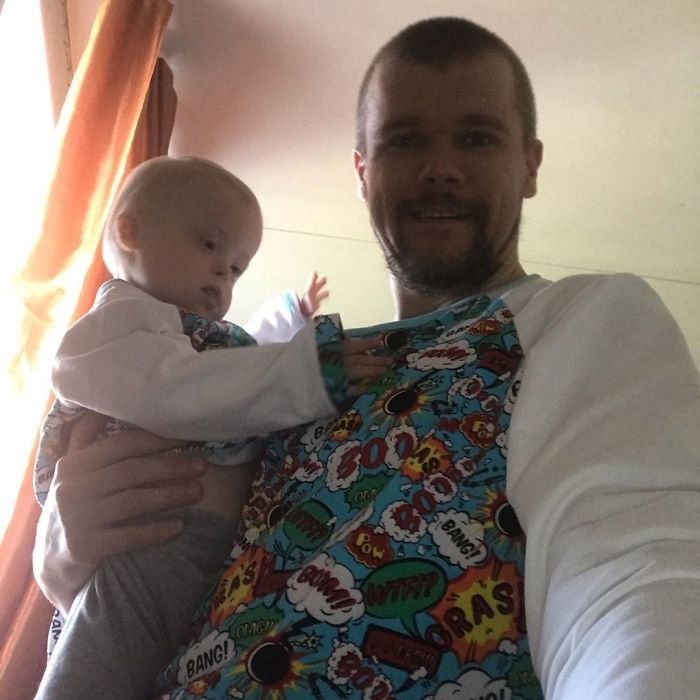 "I think routine is the most difficult thing for me. Every minute, I must do ordinary tasks—cooking food for my son, cleaning, giving him baths, and walking with him… Every task might seem simple, but doing it every day is very difficult. My mother helps me and I can have time for myself, which is very important. I would advise all husbands to help their wives because although parenting is very interesting, it's also a very hard thing."
He plans activities to develop his son's mental ability.
"Misha has been attending swimming lessons every week since he was 5 months old. It's expensive, but a lot of people help us. We've also started speech therapy. I understand that the future might bring more issues, but I hope that we will be able to overcome everything."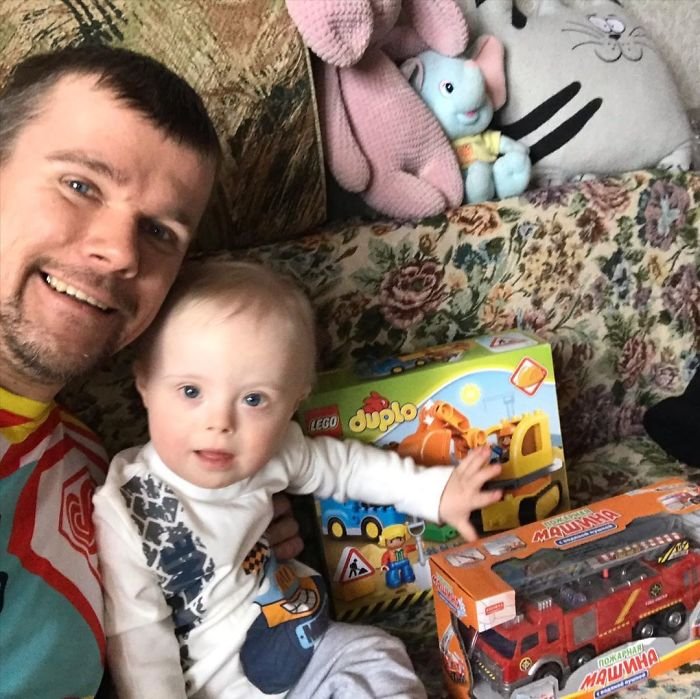 Image credits: evgen_tyz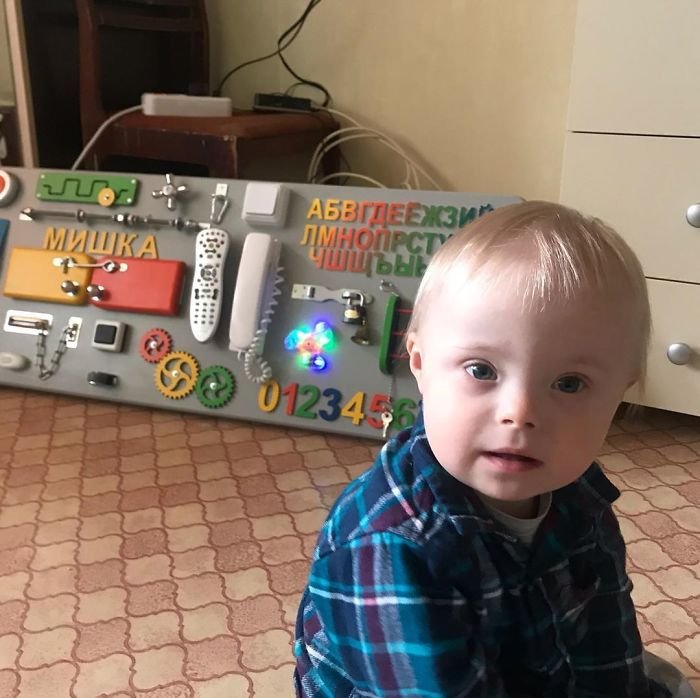 Image credits: evgen_tyz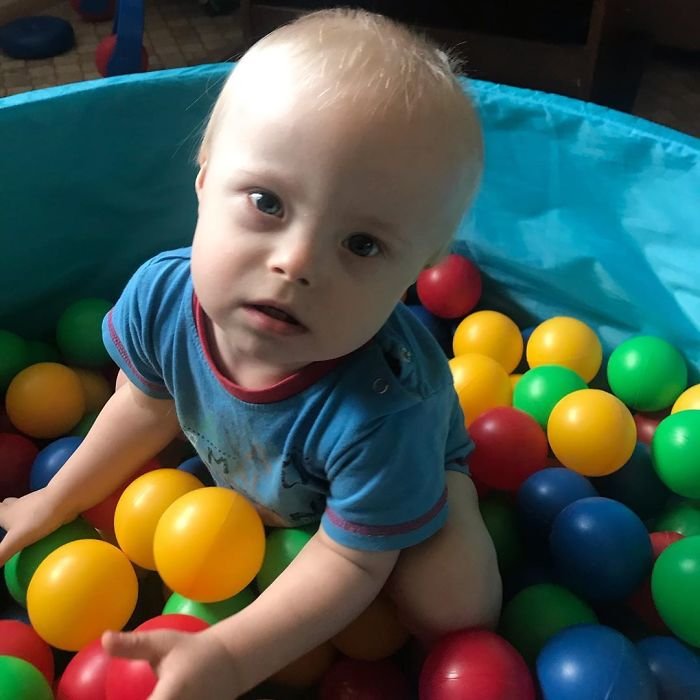 Image credits: evgen_tyz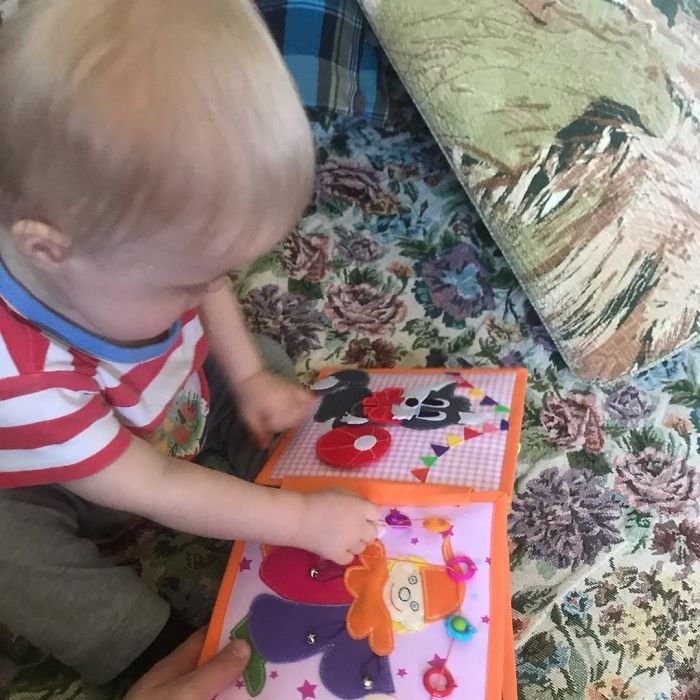 Image credits: evgen_tyz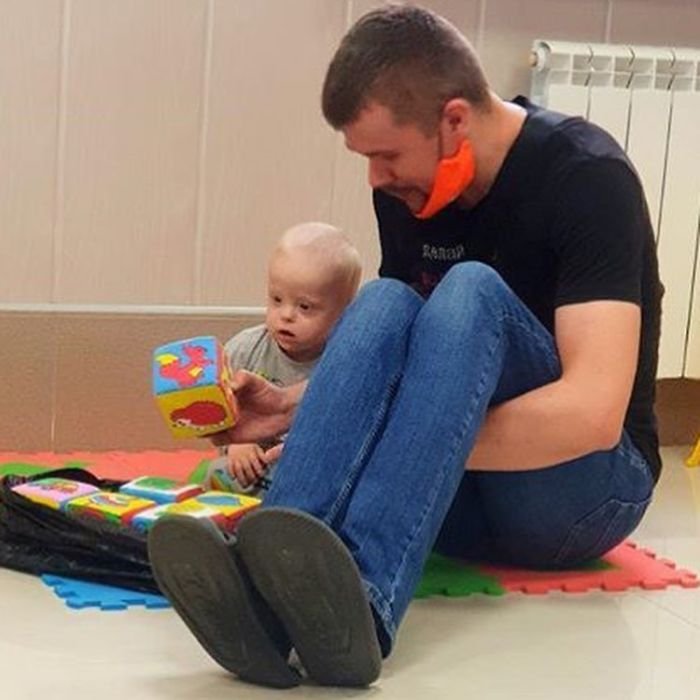 Image credits: evgen_tyz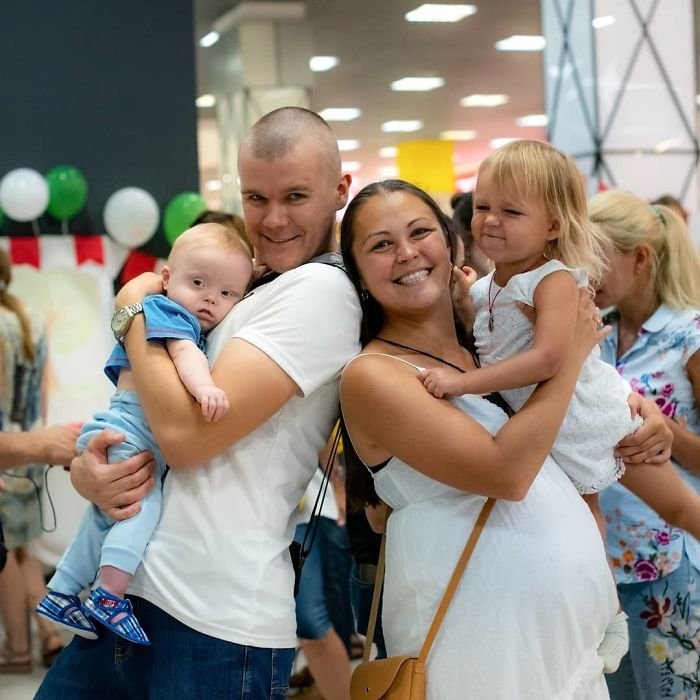 Evgeny wanted to raise the awareness about the Down Syndrome and support the families with Down Syndrome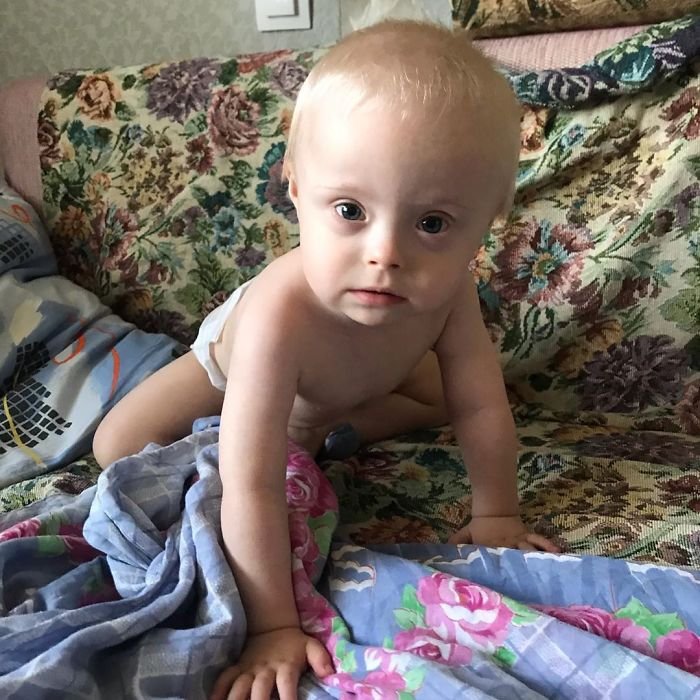 "I want all the articles about Mishka and me that are being published now to convey that idea to society and instill it. And I also want to support, inspire with my example those people who are or will be in the same situation as me. I try to communicate with those who are within reach, I correspond with those who are far away. I hope that those who have difficulties now, as it was for us, read about us. Have no fear! Everything will be fine!"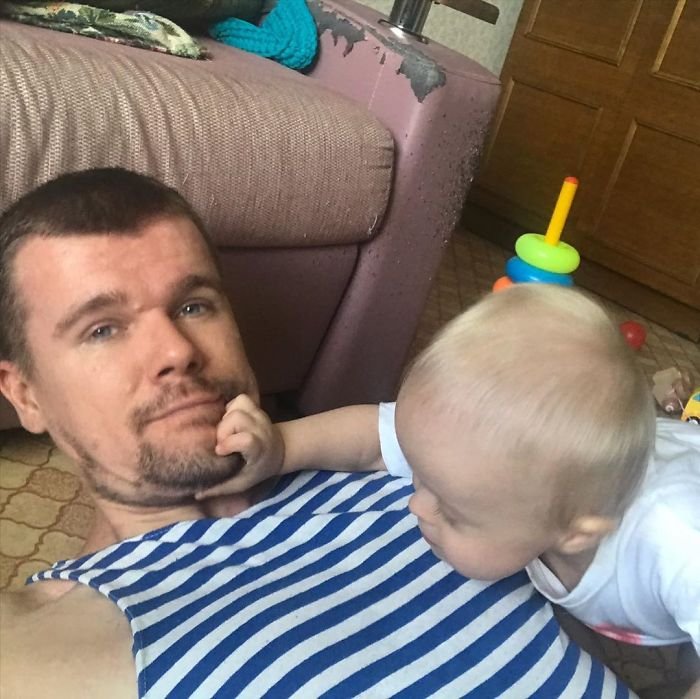 Image credits: evgen_tyz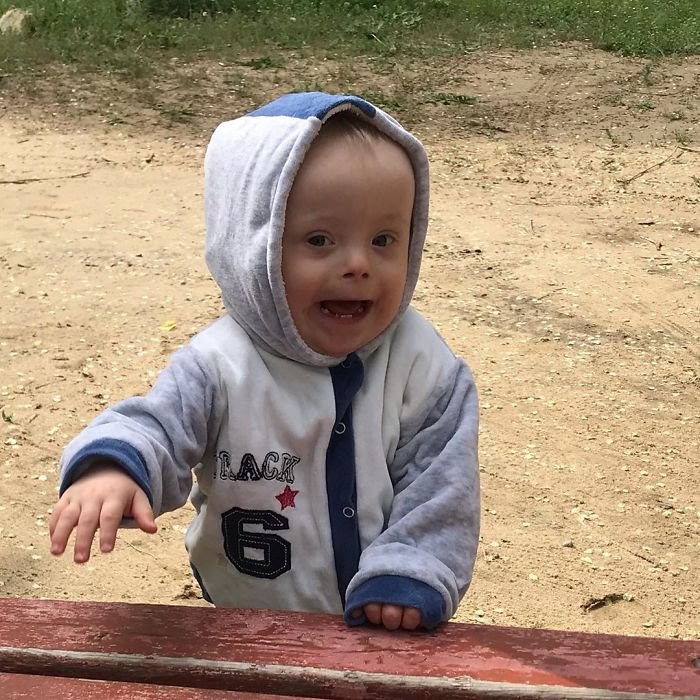 Image credits: evgen_tyz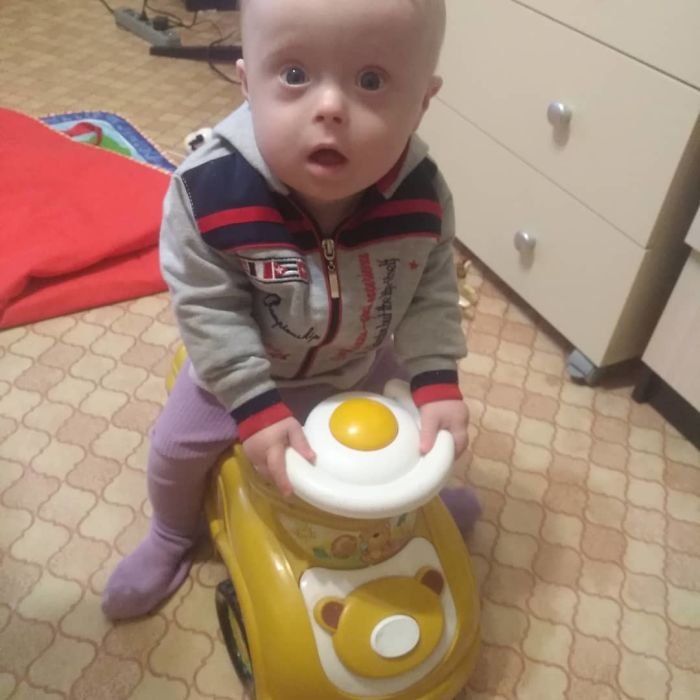 Image credits: evgen_tyz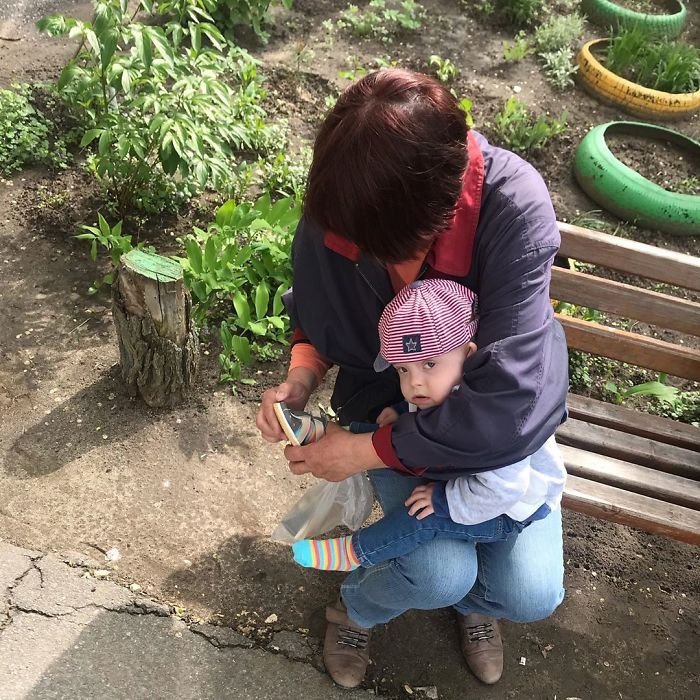 Image credits: evgen_tyz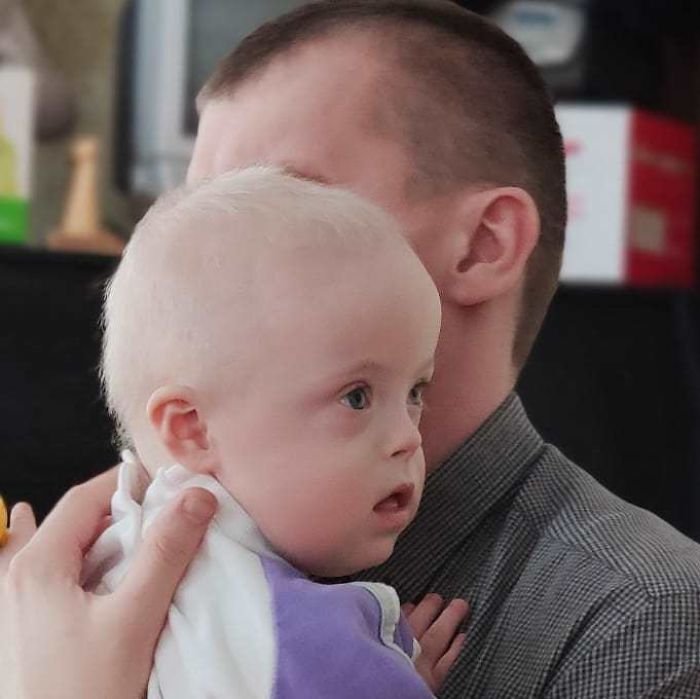 Image credits: evgen_tyz
Image credits: evgen_tyz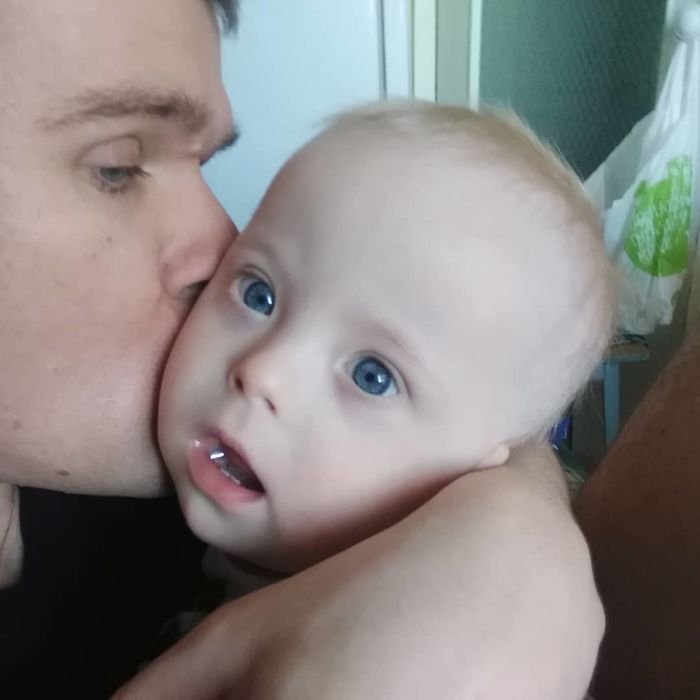 Image credits: evgen_tyz
Image credits: evgen_tyz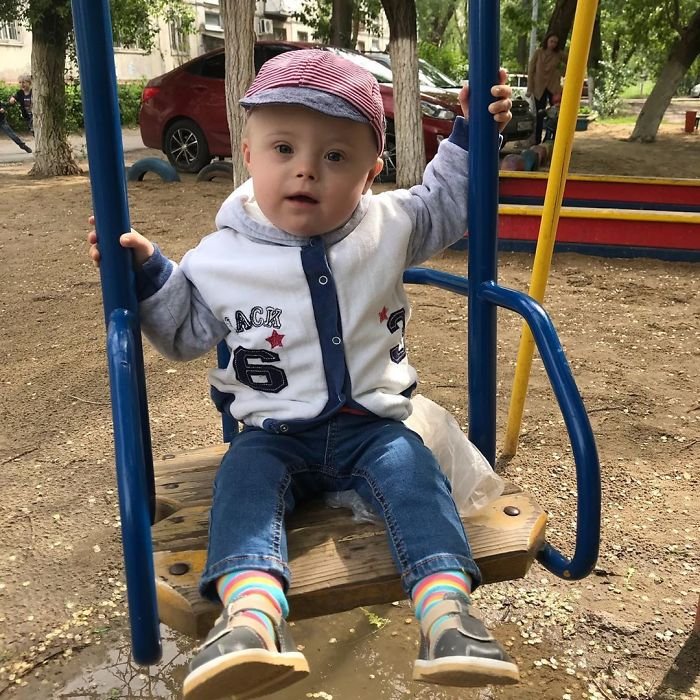 Image credits: evgen_tyz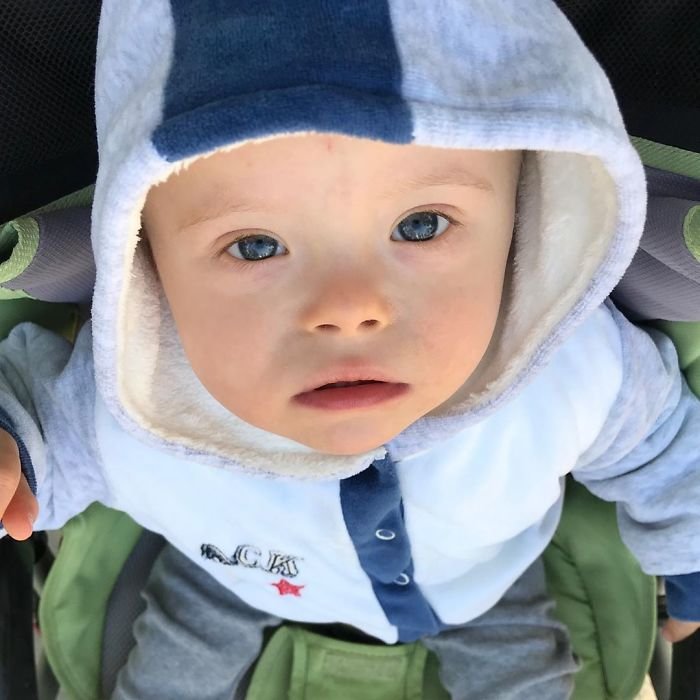 Image credits: evgen_tyz