Recently in Essex, England, the RSPCA were called into check in on a monkey who was kept as a pet, and when they met tiny baby TikTok, they were extremely heartbroken. Living alone in a birdcage, the tiny animal was too young to be alone, and away from his parents. As monkeys shouldn't be kept as pets, TikTok wasn't even getting the proper care that he needed.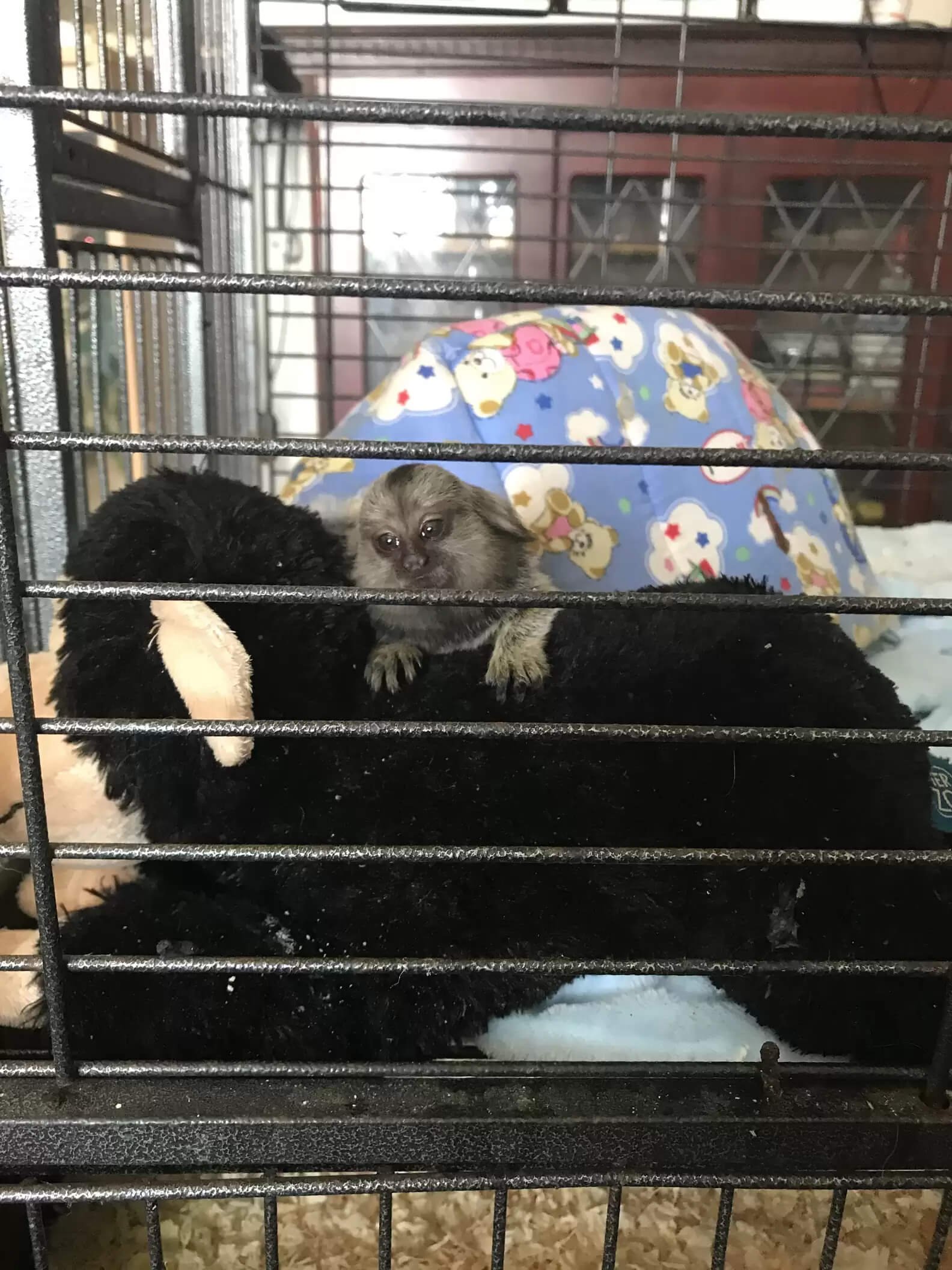 In a press release, an inspector with the RSPCA, Jack Taylor had this to say: "Primates are intelligent, sentient and highly social animals with complex needs that simply cannot be met in a domestic environment." However, soon enough, the RSPCA got their hands on an agreement to have the tiny animal signed into their care. He was soon given to Monkey World, a rescue shelter where he would get the care he needed. This happened after searching far and wide for the perfect forever home for TikTok.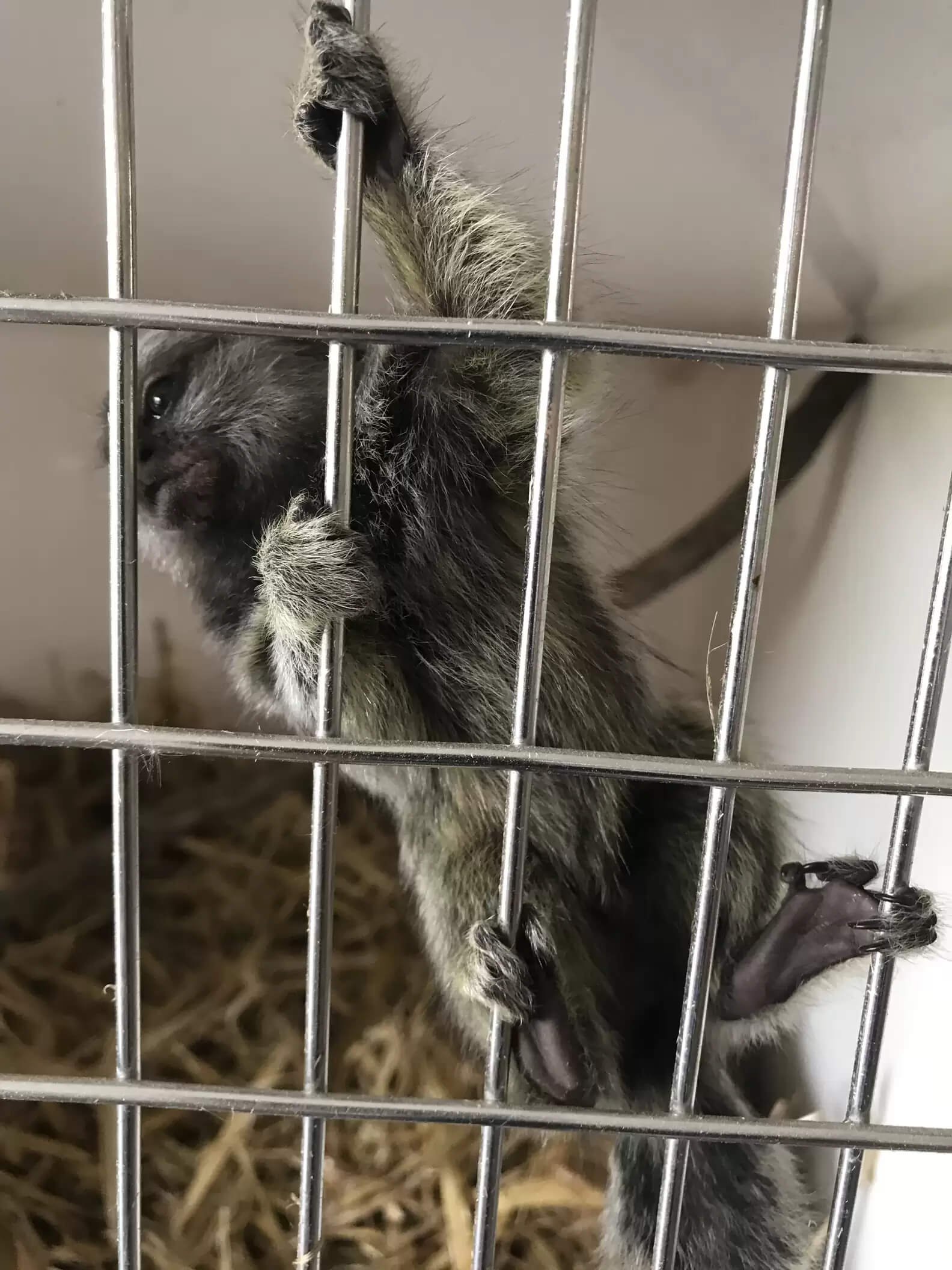 Alison Cronin, director of Monkey World was extremely excited as she drove up to RSPCA to get TikTok, and bring him back to his new home and to meet his new family. The rescue had decided to introduce the little monkey to two other monkeys, Clydie and Ronnie, who they hoped and prayed would be TikTok's adoptive parents, as these two monkeys were also rescued from similar environments as TikTok, and would understand what the tiny monkey had gone through.
As soon as the baby monkey saw its new mom, he jumped on to her back, crying out in happiness. The momma moneky Clydie started doting on him immediately, and it seemed that she was elated to care for her new baby. In a press release, the rescue had this to share: "Clydie instantly adopted him as her own, carrying, grooming and protecting little TikTok." After a thorough examination, the rescue identified that TikTok was about 5 or 6 months old, and malnourished weighing only 0.2 pounds. He is finally receiving the care that he had desperately needed which could only be given by parents.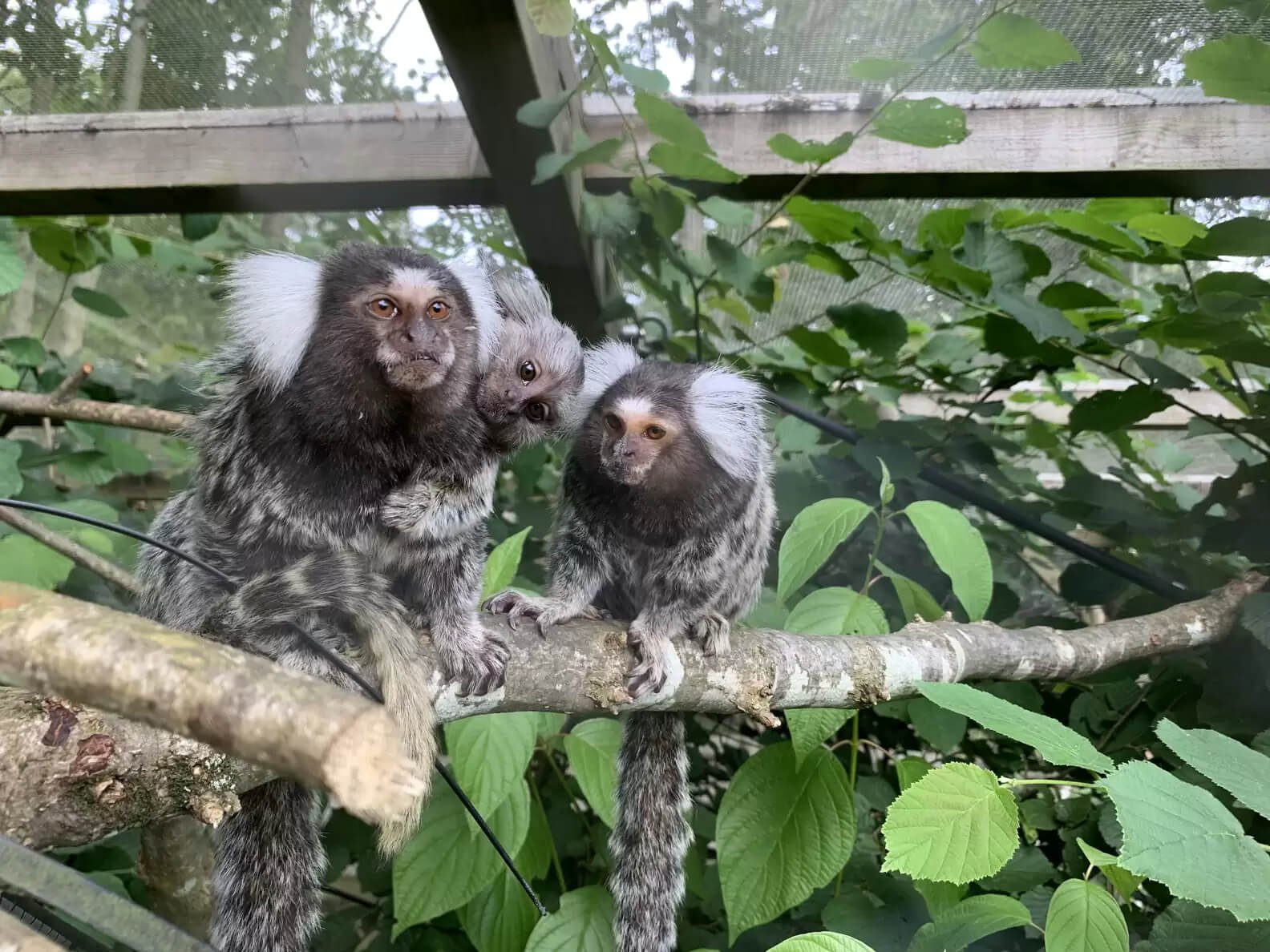 The excitement of Clydie and Ronnie is palpable because of their new son TikTok, this family of three is the cutest you'll ever see in your life. This family is the perfect example of why monkeys should never be sold as pets. Both parties, that is RSPCA and Monkey World are working extremely hard and doing their best to try and end the sale of monkeys as pets.
Taylor also goes on to say: "Tiktok's case perfectly highlights why primates should not be available to the public and why they do not belong in people's homes. This youngster has been wrenched away from his family to be sold as a novelty pet to someone who doesn't know and who hasn't got a hope of being able to give him what he needs. It's a situation that just shouldn't happen." Whatever said and done, TikTok now has the best life you could expect, and has the most loving parents, and an extremely safe haven for him to live in.