On that cold night in an abandoned carrier, a small animal awaited a miracle. The temperature was dropping and the falling snow made it hard to bear them all.
She had no hope until a wet nose suddenly appeared through the snow. There was a dog walking by scented something unfamiliar and his instinct asked him to tell his mom.
When the dog owner went to investigate, she was shocked to see who is in there. It was a lonely wide-eyed cat!
She took the cat home and decided to post about the cat on Facebook asking for help and advice. Soon she connected with a rescue called Home and last Rescue.
The executive director of Home at Last, Stephanie Niro-Pisani said that she was so sad when she got to know how cold and snowy it was outside. She couldn't believe that someone did this to their animal. If not for the clever dog and his mother were there, she likely would not have survived that night.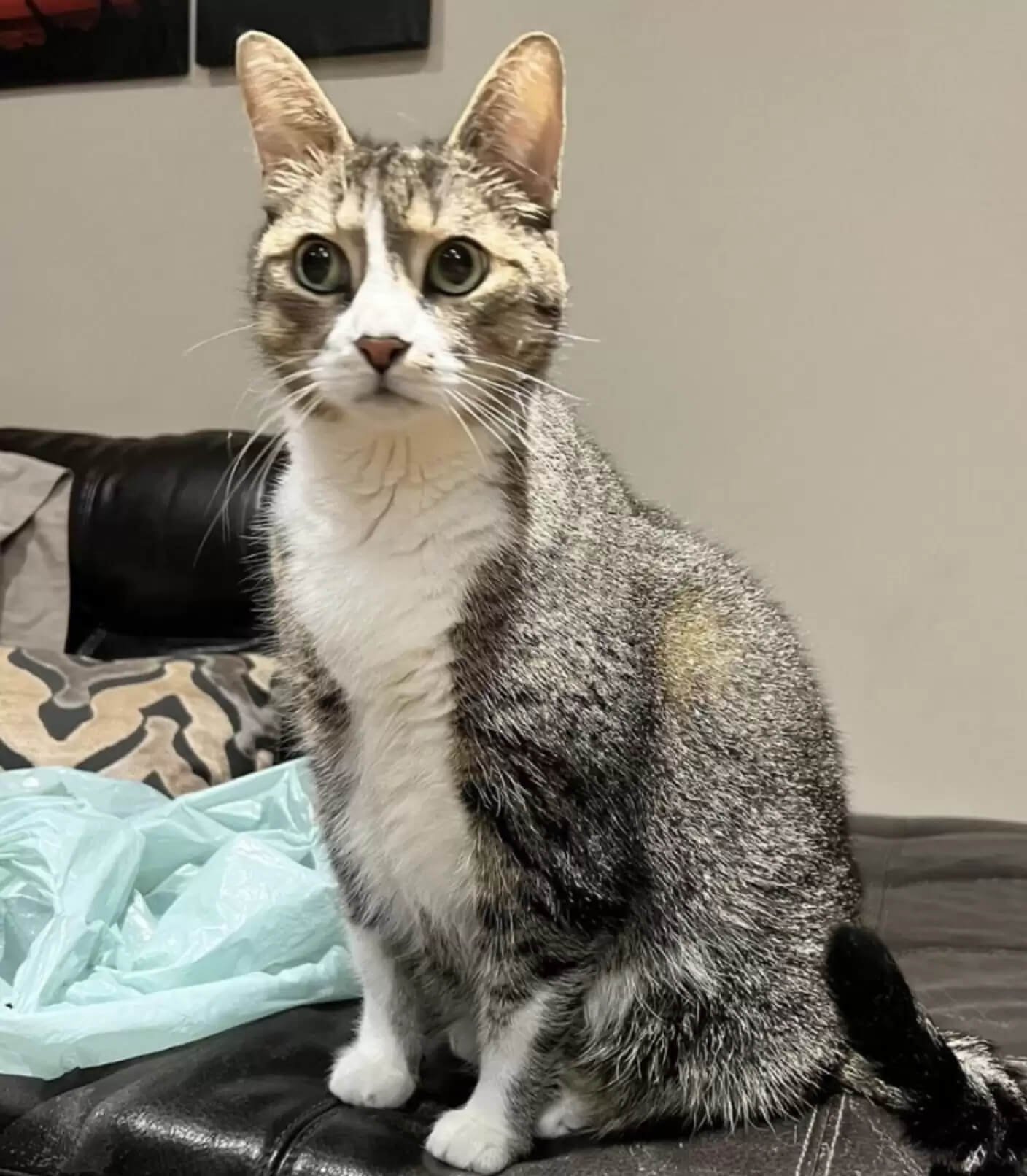 The rescue arranged for the cat, later named Paisley to visit Bayview Park animal hospital. They believed that she needs more care for her injuries and the hospital is the best place.
Paisley was nervous around so many new people at first. But when she decided that she was safe around the new people, her hidden true personality began to shine.
When she got into her foster home, she revealed that she is a happy and playful cat.
Paisley loves her life at the foster home. She loves her foster mom very much and also enjoys her catnip toys. Within a few weeks, she will be available for adoption. Niro-Pisani is eager to give her the life she deserved. Paisley will never be alone again and surely; she will be in good hands. Niro- Pisani will definitely make sure of that.