Sometimes fame is enough to make someone viral on the Internet. You don't need to be involved with drugs or start a protest on knitters' rights. The way someone has touched many hearts would simply make him or her trending again. And that's what happened with Brendan Fraser aka Rick O'Connell from The Mummy sagaon, Encino Man on Twitter this week. 
His die-hard fans have collected tweets about Brendan on Twitter and now they are on viral.
In 90s' Brendan was a hit actor and he has played in the Mummy trilogy, Crash, The Quiet American, School Ties, etc. However Brendan hasn't responded so far for his sudden viral-on-Insta photos. So, one fan has posted what Brendan's publicist would say when she had seen the tweets about him.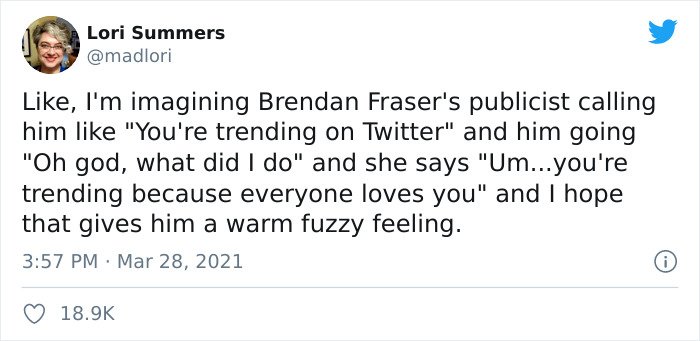 Brendan's recent works are Doom Patrol. And now he's working on his new project with  Darren Arnofsky, who is the director of Black Swan and Requiem for a Dream. And it was reported that fans need to sit tight as this movie comes with guns and killing.
#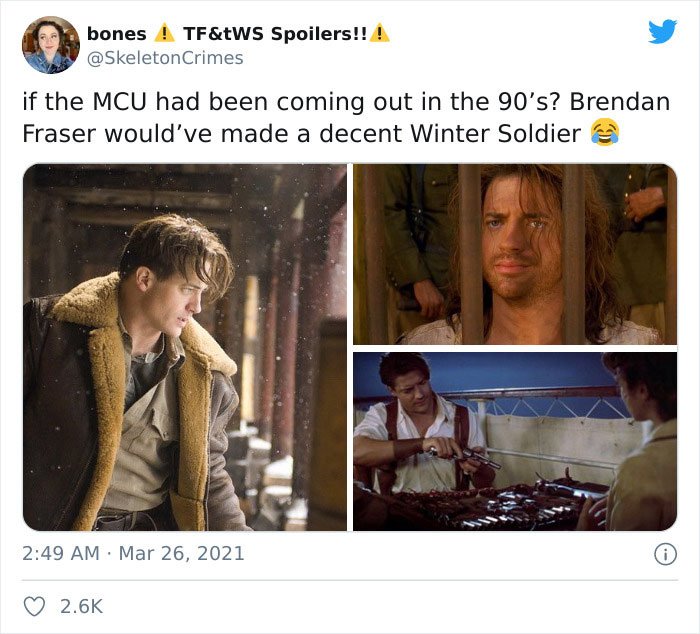 #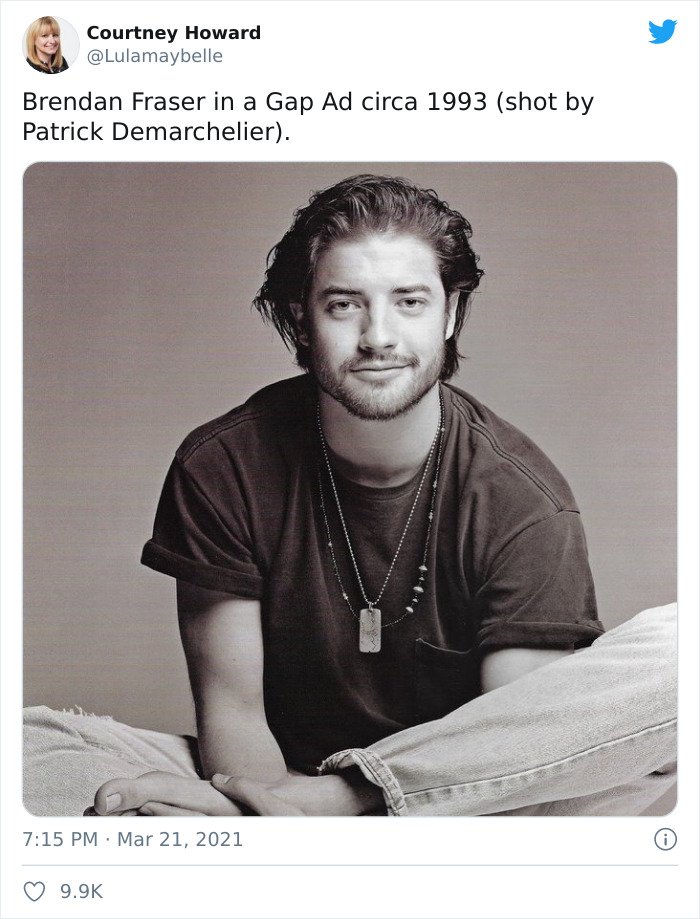 #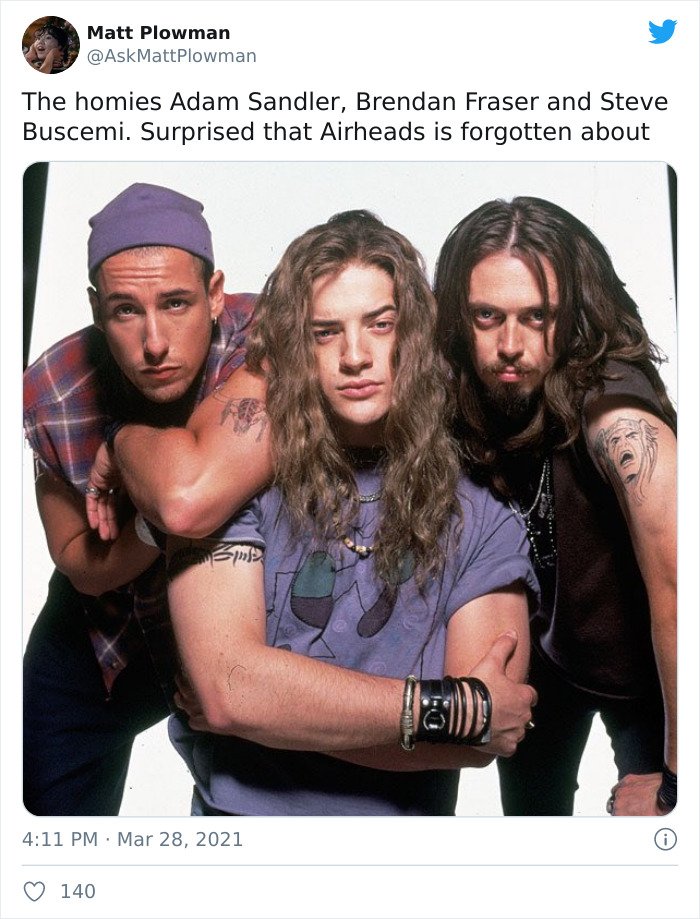 #
#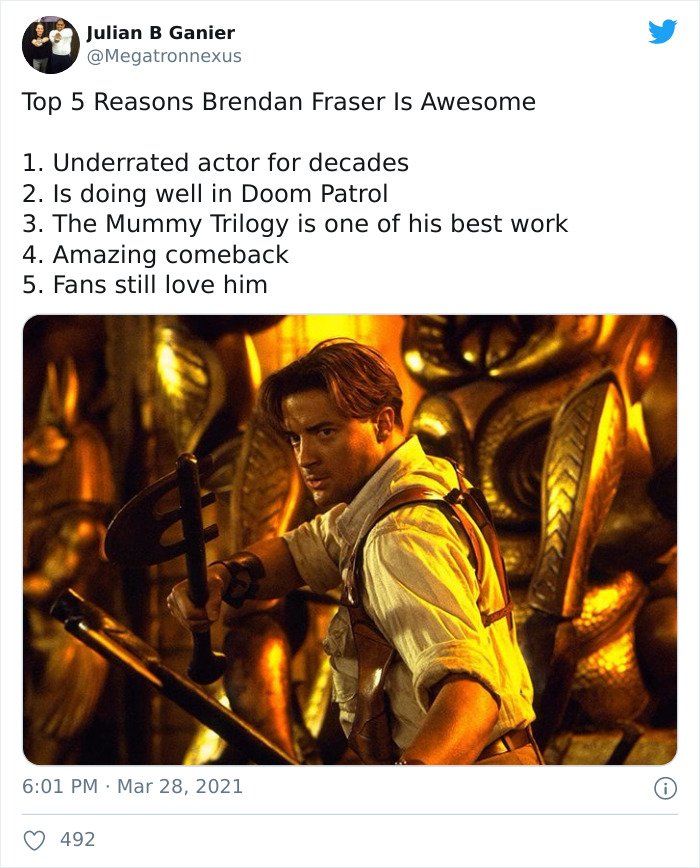 #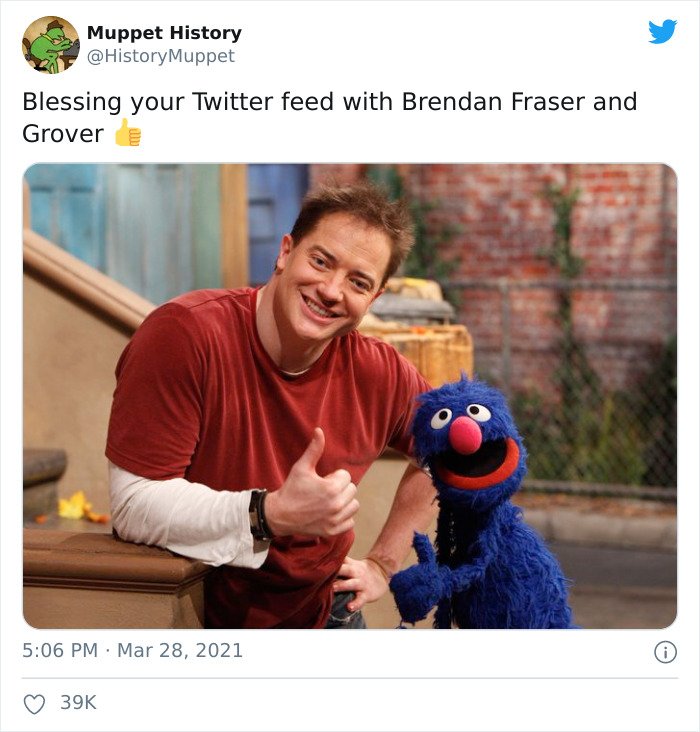 #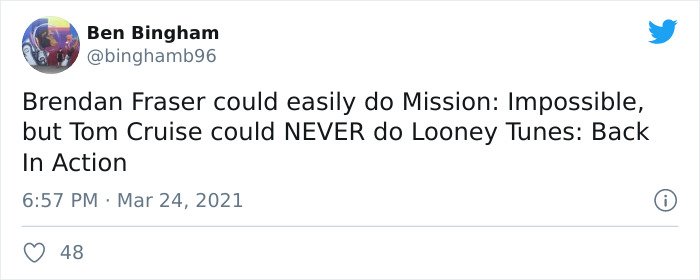 #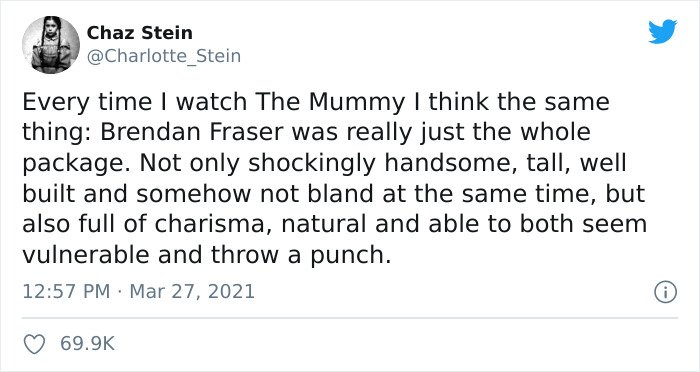 #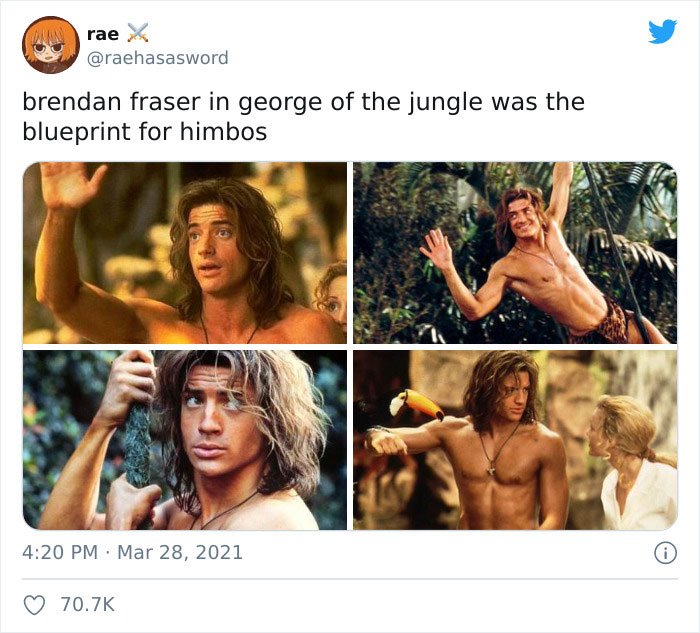 #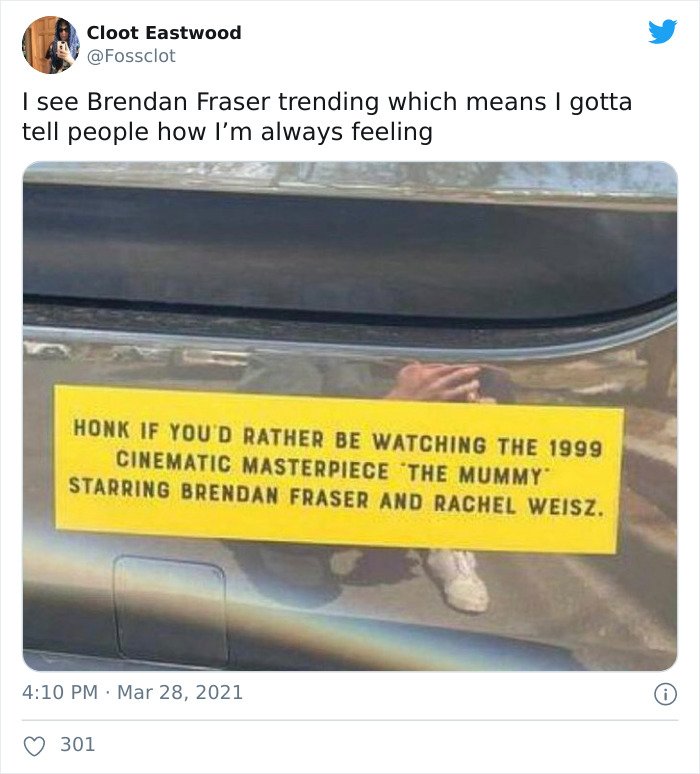 #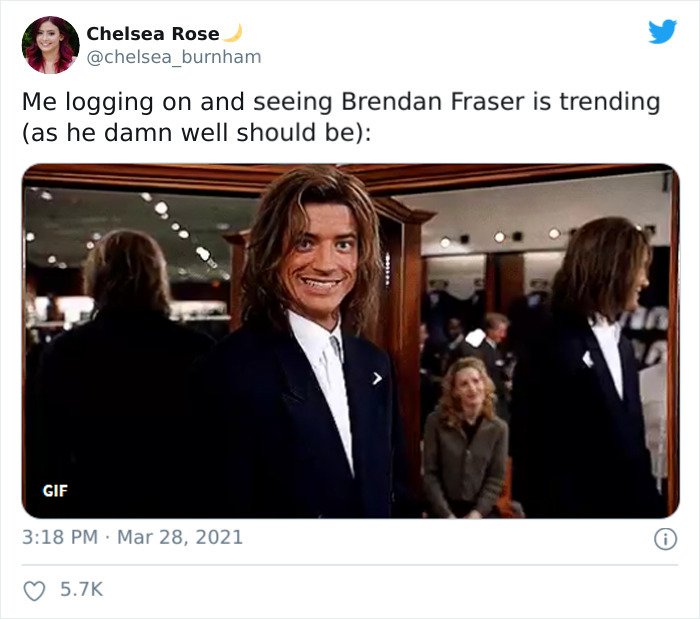 #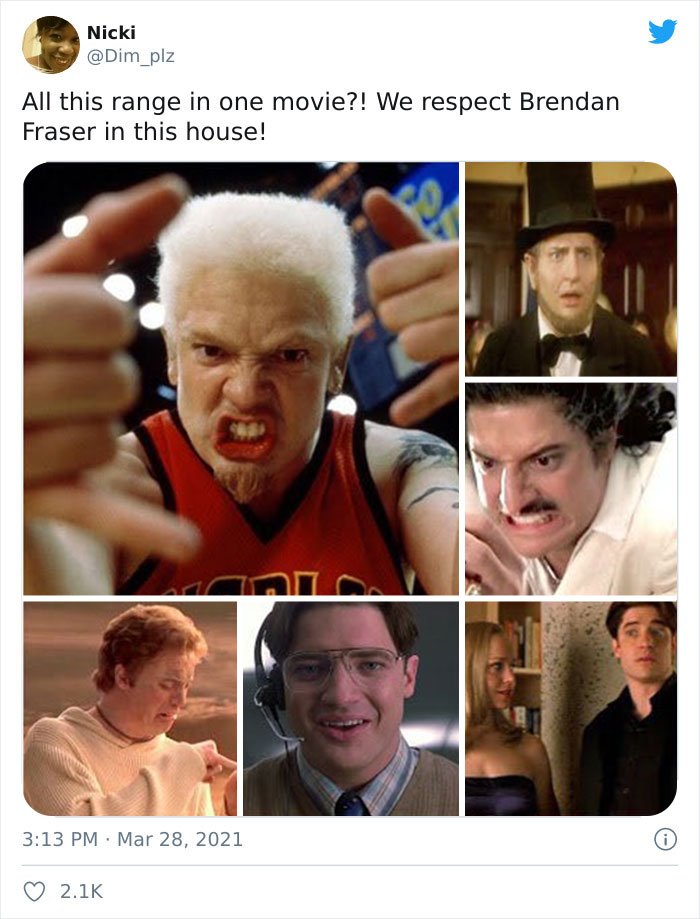 #
#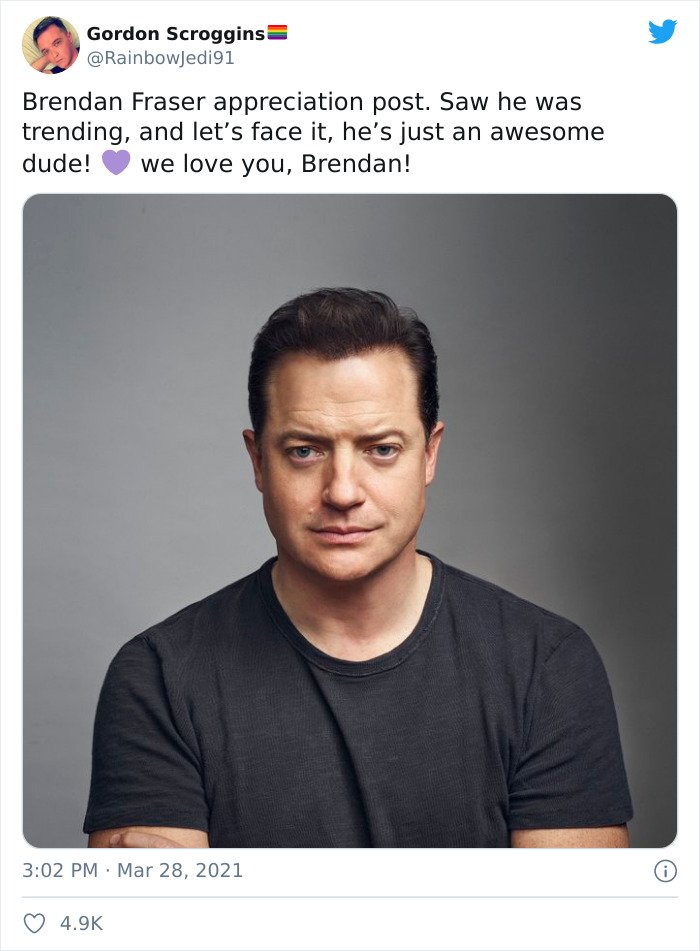 #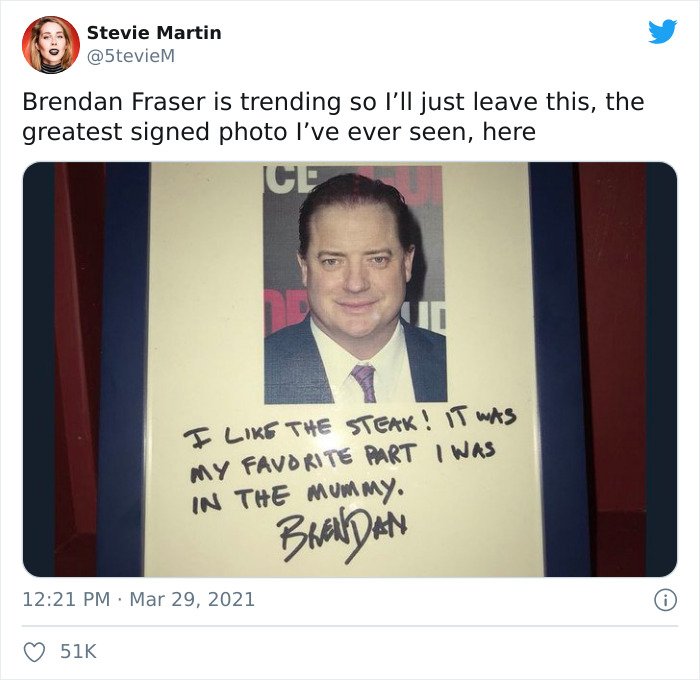 #
#
#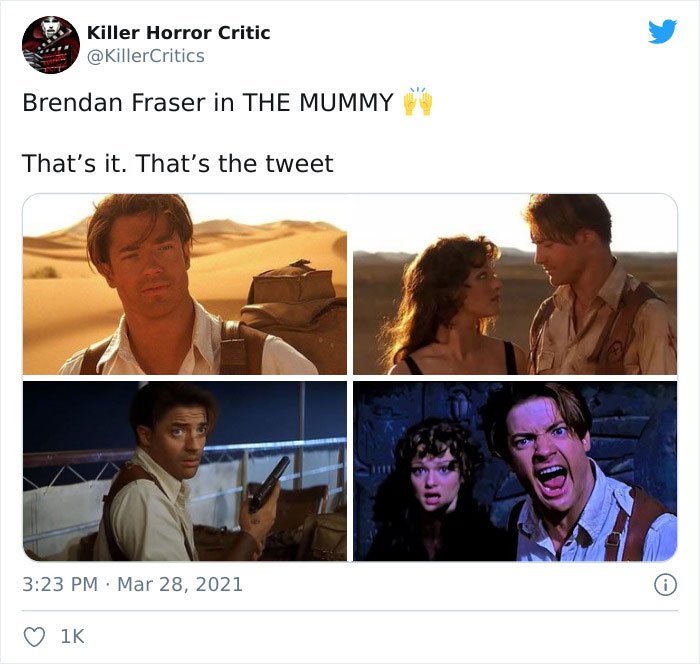 #
#

#
#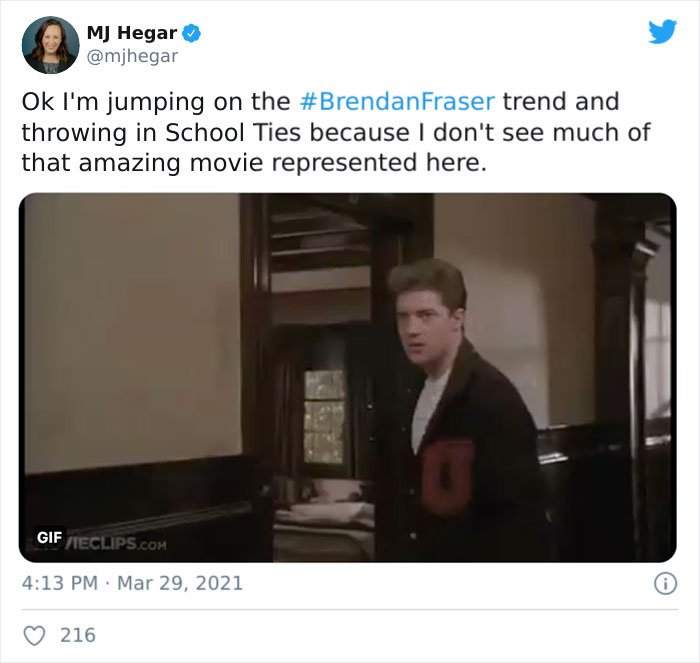 #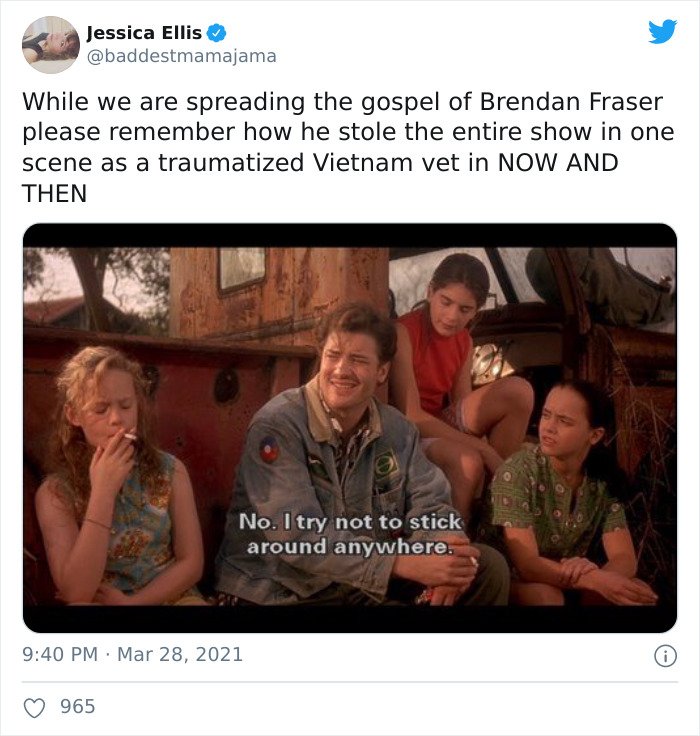 #
#
#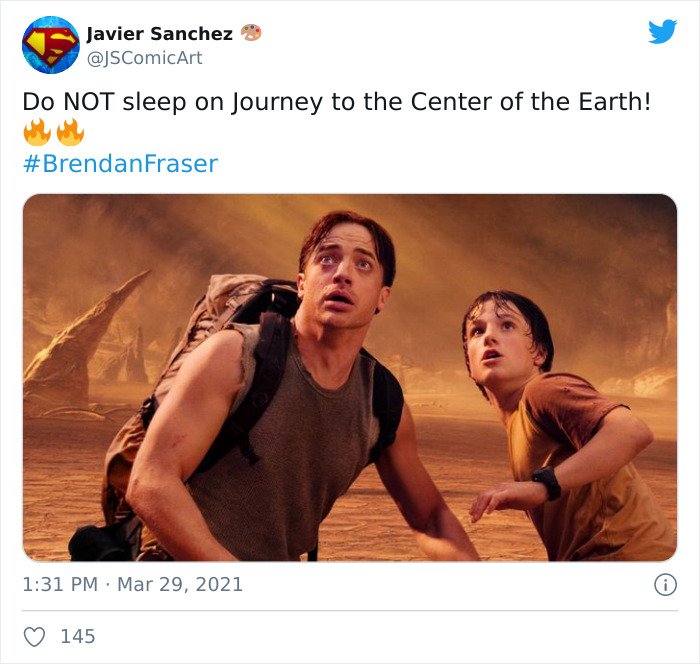 #