Meet Chonky cats who are adorable little balls of fluff. We can't control ourselves from hugging them. Look how adorable they are!
These four cats present below live in Northern Finland and are the cutest balls of floor ever. Photos of them will brighten up your day! These fluffies are named Sampy, Hiskias Haaponen, Elmeri, and Nelli and live with their human Riikka Hedman. Rikka says that Sampy is a 6-year-old domestic cat and isn't a special breed. He looks like a Norwegian Forest Cat. Elmeri, the gray cat is 11 and he is also a domestic cat.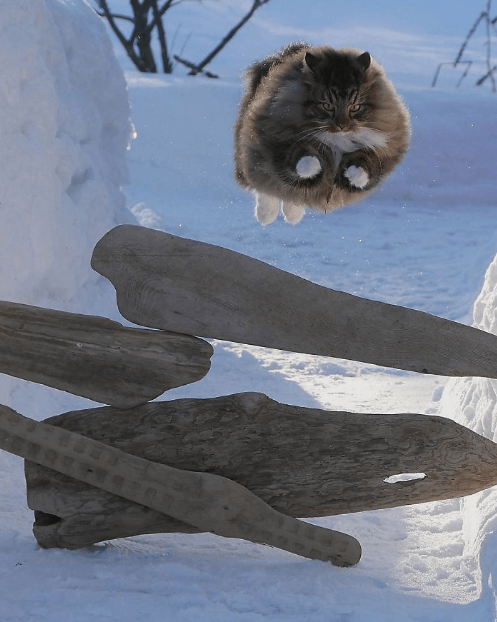 Hiski, the biggest tabby without white paws, is a half Norwegian Forest cat and is 2 years old. They all are neutered male cats. Nelli the cat who was gray and white passed away earlier this year.
Sampy is so happy when he goes with Rikka on a small trip to the old forest near their house. There is a small river there, and also many exciting places are there too.
Elmeri and Hiski prefer to stay in the yard, at home, but sometimes they come along for a walk. In the winter they jump over the obstacles she has built in the backyard for them. The jumping areas are easier to demarcate when there is a lot of snow.
In 2014, Riikka won a photography competition in Finland. She has practiced shooting with her new camera, and she has got a great jump shot of Sampy. She has sent them to a local newspaper and it became so popular that they sent a journalist to make an article about the cat.
When the article came out she got a lot of wishes that the cat would have his own Facebook page. She also created an Instagram account for Sampy. She believes that in a good cat picture, the cat needs to be natural and do its own cat things.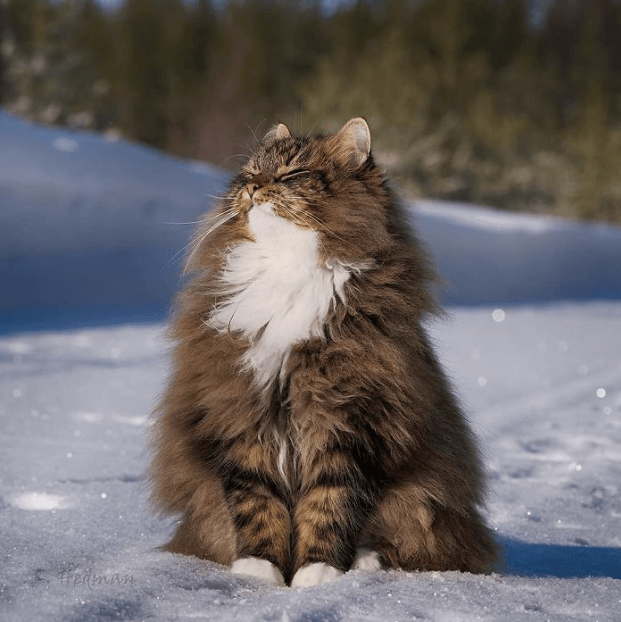 She has even published two books about Sampy! It is not that easy topic pictures for a book. But luckily the picture books are nicely published. She has written captions for the pictures too.
She says that if anyone wants to make Sampy a character in an animated movie, a wallpaper, or a key chain it is fine. But it is fine as long as she doesn't have t leave his home himself. Because this fellow hates traveling.
1. Cute and the cruel
2. The peace of the sunshine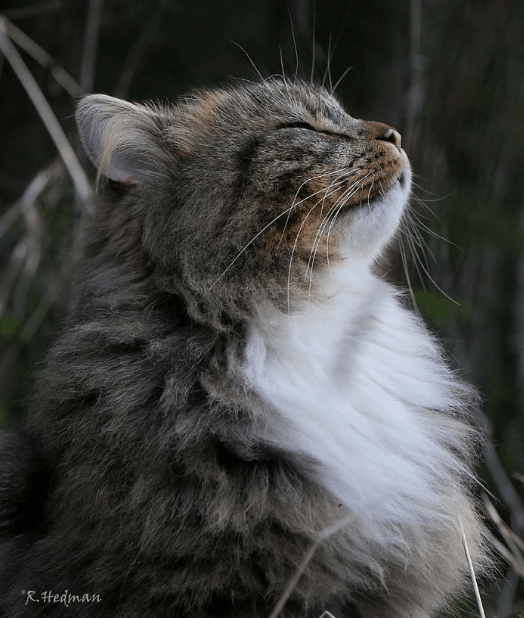 3. About to land in two seconds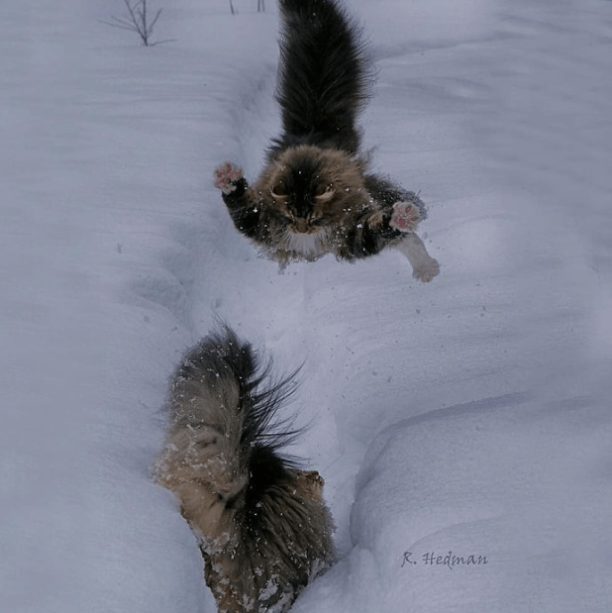 4. I was wrong! They have paws!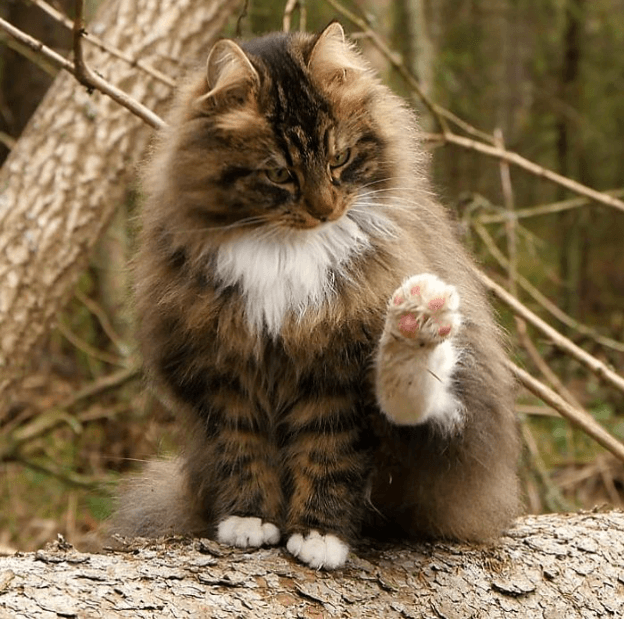 5. Oh, Hi! What about a climb?
6. Fluffball covering with snowballs
7. Up in the air!
8. I am so bored today
9. Staying next to you baby!
10. Under the moonlight…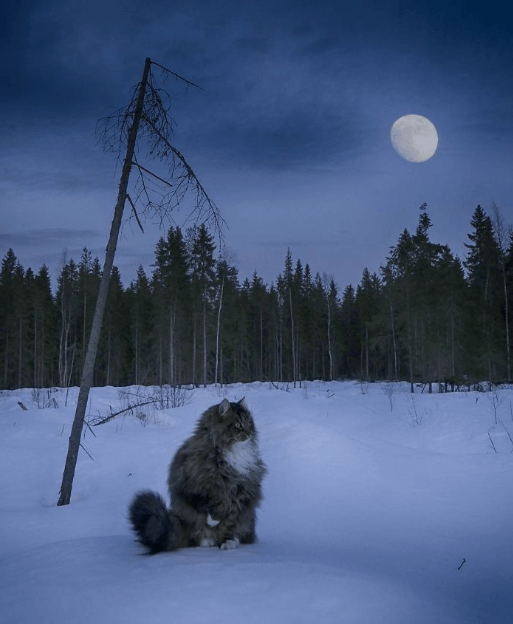 11. Watch me cat walking ( cruel edition)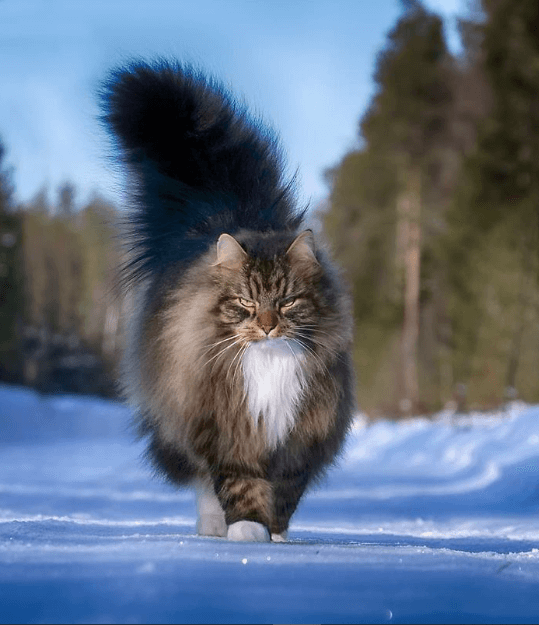 12. Here is the cute cat walking