Eliza came to City of San Bernardino Animal Services a few weeks ago and isn't thrilled. She'd rather be somewhere with her eventual new family, cuddling on the couch or running around outside, and everyone at the shelter wishes the same for her. She's tired of being locked up in a kennel, and she's decided to let everyone know it.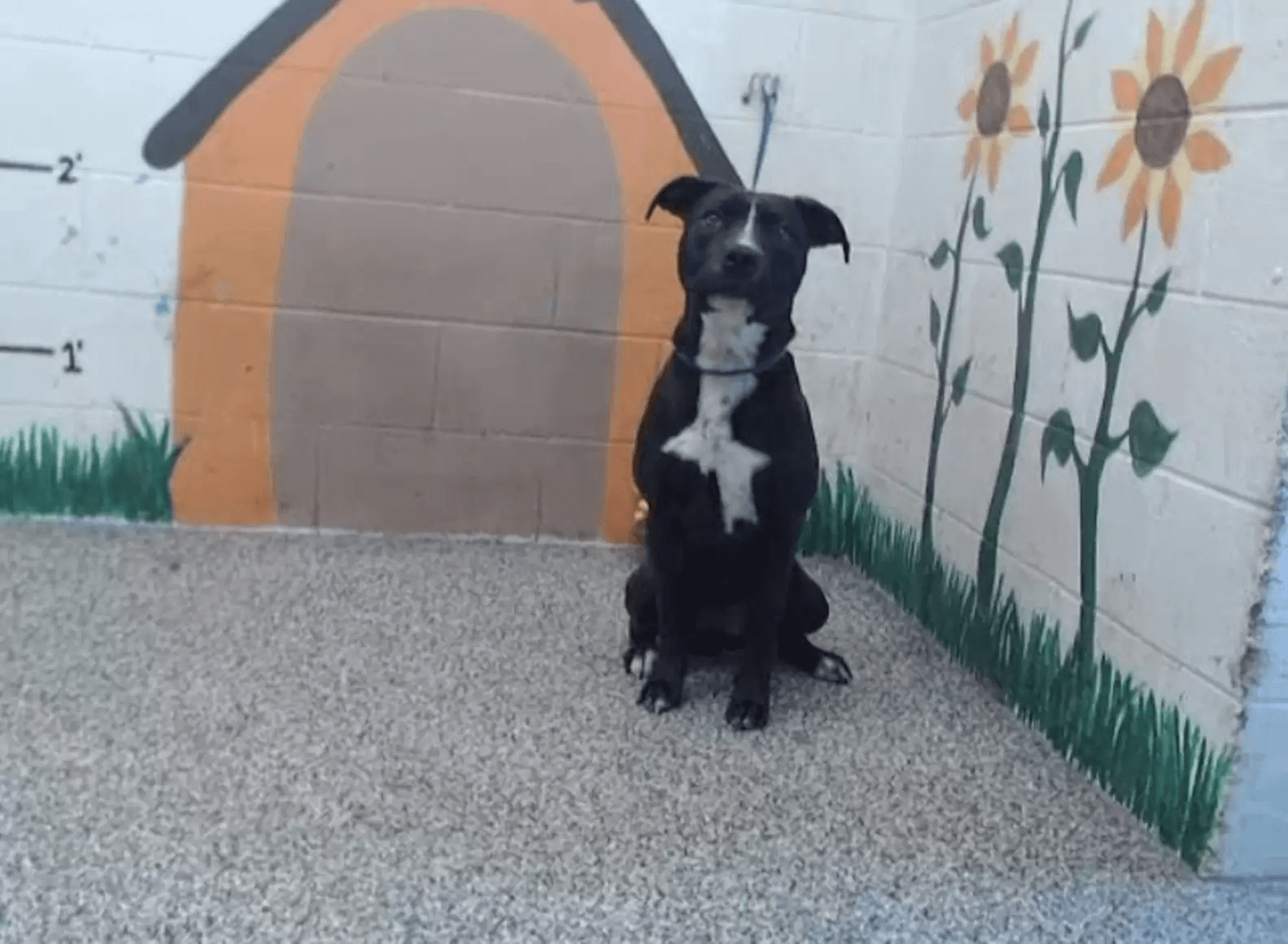 Alice Chow has been visiting the shelter and photographing the animals for quite some time, so she recognizes a special puppy when she meets one. She knew she had to assist Eliza find a home after seeing her and what she was attempting to achieve.
In an interview, Chow had this to say, "Eliza couldn't stop wagging her tail and whining in an attempt to get my attention. She made certain I saw her. She was desperate for my affection. The only clear shots I got were of her poking her head through the damaged kennel gates to get closer to me."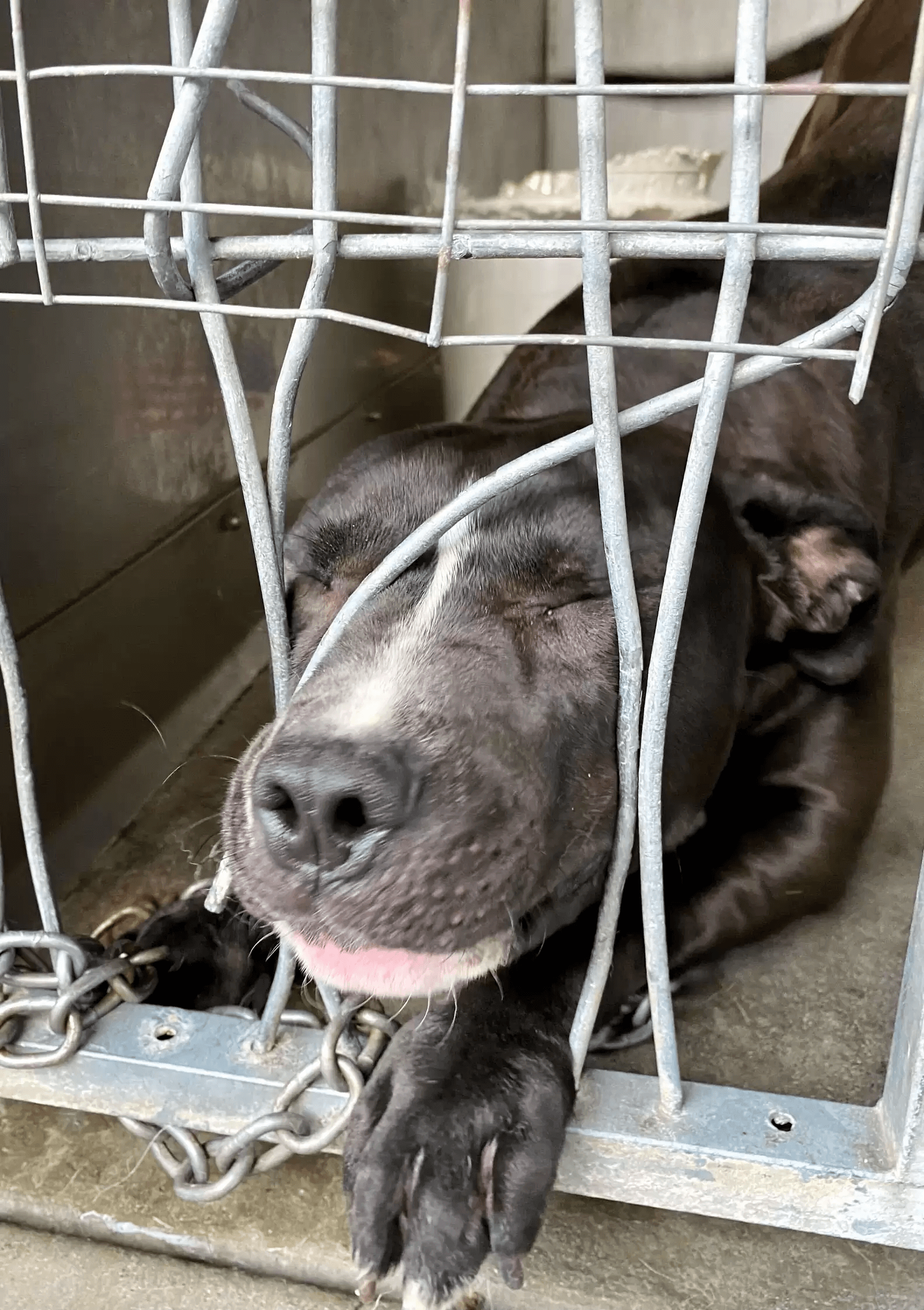 Eliza looked to have been attempting to escape from her kennel in order to get out and play on her own terms. While Chow stood there watching, she poked her nose through the bent bars of her kennel, looking for some attention. It immediately warmed Chow's heart.
Chow later forwarded the images to a friend, Lois Chisholm, who shared them on Facebook in the hopes that someone would see them and decide to adopt Eliza.
"[She has a] very puppyish, playful spirit," Chisholm said on Facebook.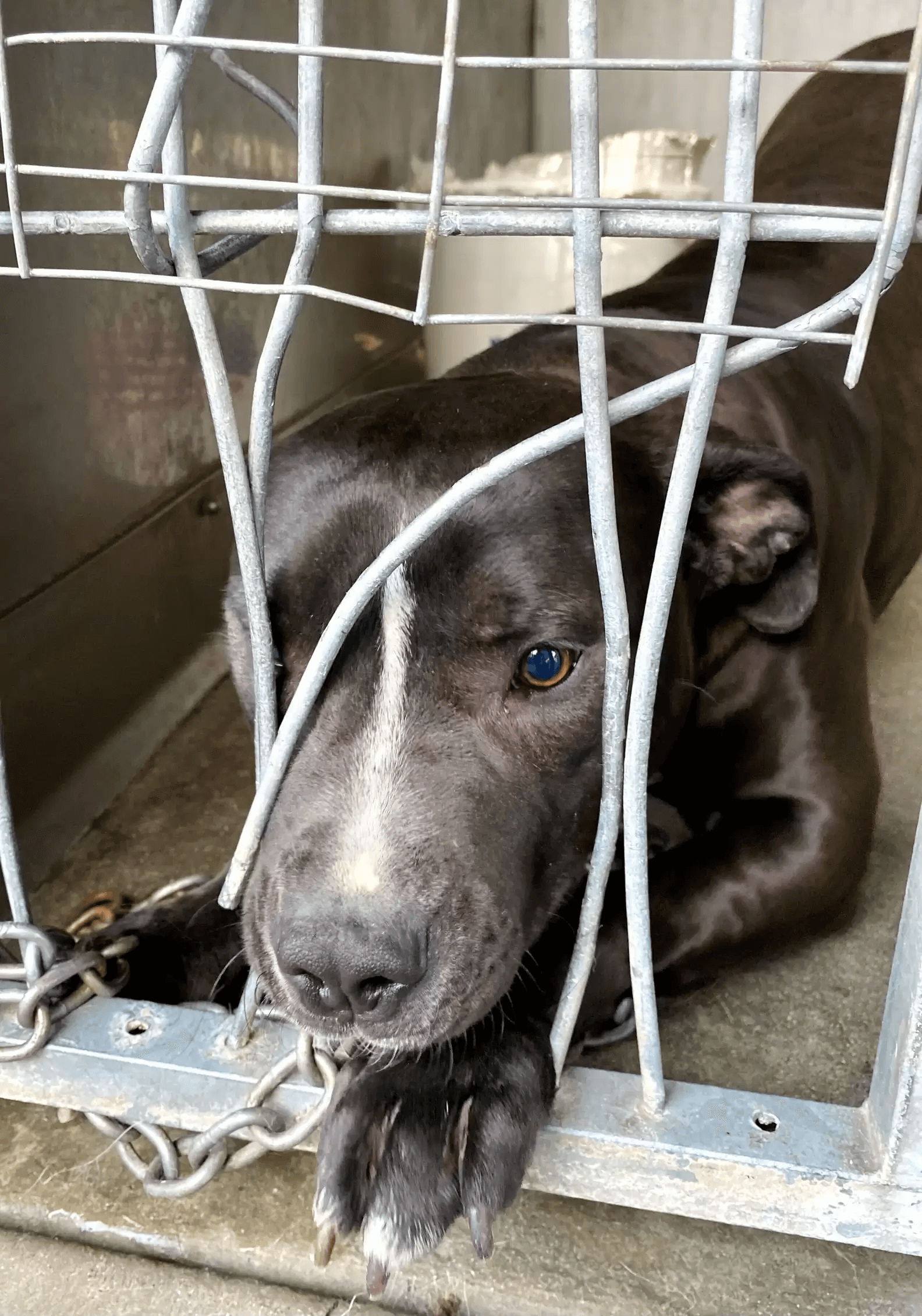 She provided all of the information necessary for someone to adopt Eliza, and now all she can do is wait and pray that Eliza will be able to break free from her kennel for good soon.