Recently, the RSPCA were contacted regarding several rabbits that weren't being cared for properly. Hence, they sent an investigation team, and they were appalled by what they saw when they got there. 47 rabbits were cramped into a small cage, and in filthy conditions. Some of the rabbits, being Flemish giants, were extraordinarily huge. The largest of the lot was the size of a medium –sized dog, and according to the RSPCA, "such as a Jack Russell terrier or King Charles spaniel," and weighed around 18 pounds.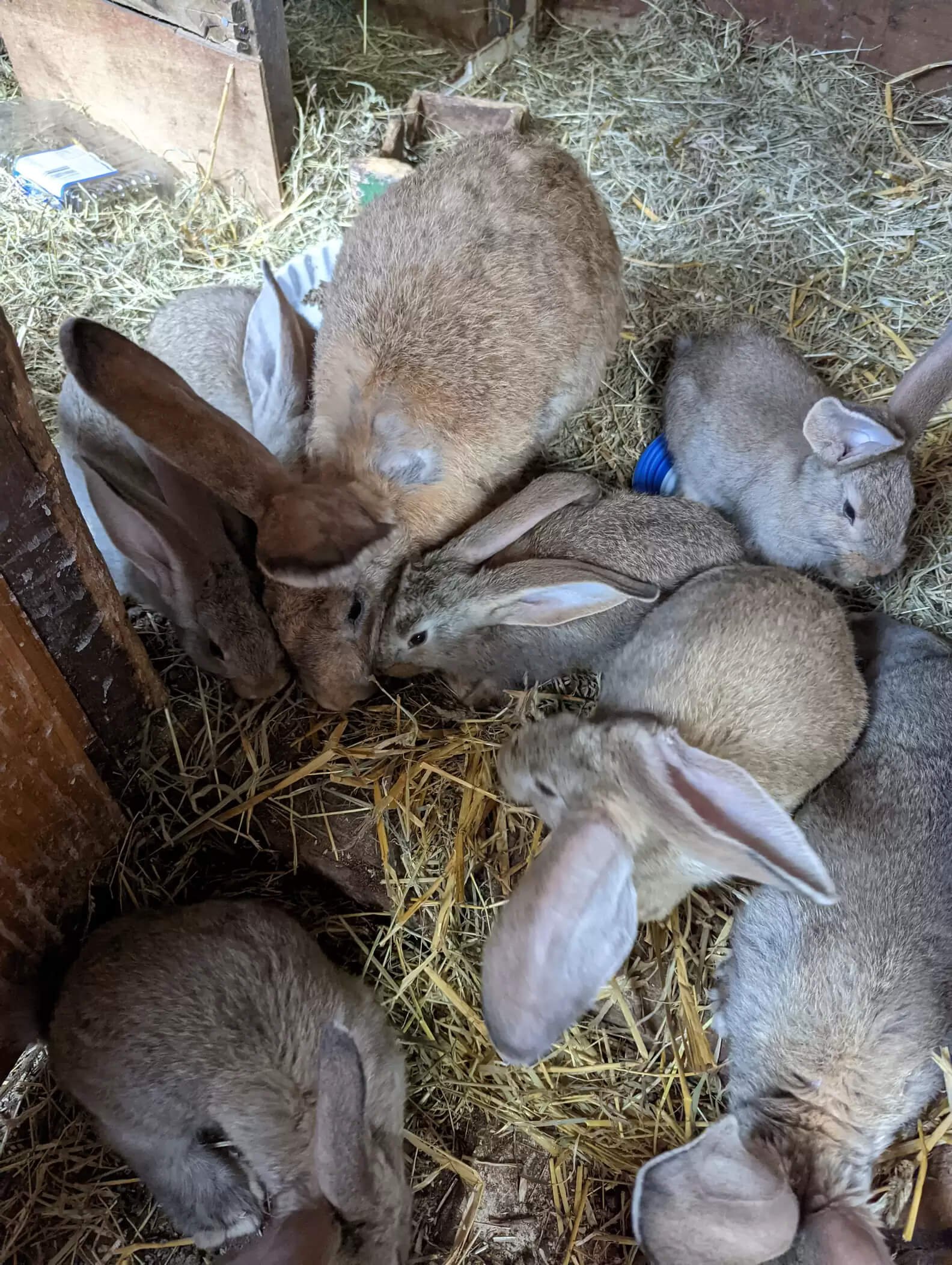 The rabbits were kept in cages which were extremely small for them to live in, and they weren't taken care of how they should have and how they deserved to be looked after. Once rescued, all the rabbits were taken to the vet to be checked out health-wise. In a press-release, an inspector with the RSPCA, Trevor Walker had this to share: "These poor rabbits were living in cramped and dirty conditions which would have been very unpleasant for them, especially in the heat. Luckily a vet found they are all in good condition — one is on medication for weepy eyes and a wound on the back of his neck."
They are now in the care of the RSPCA, and they had only a few mild issues, and given time to decompress and recuperate, all the rabbits would be put up for adoption. Walker also goes on to say: "We hope they will find loving homes. They will make good companion animals as they have a nice temperament."
Although some of these rabbits may be bigger than many would expect them to be, they will be delightful additions to some lucky families, with the right attention and research. With the proper love, care and attention, these cuddly giants would be perfect companions, and they are eagerly waiting to find their forever homes.